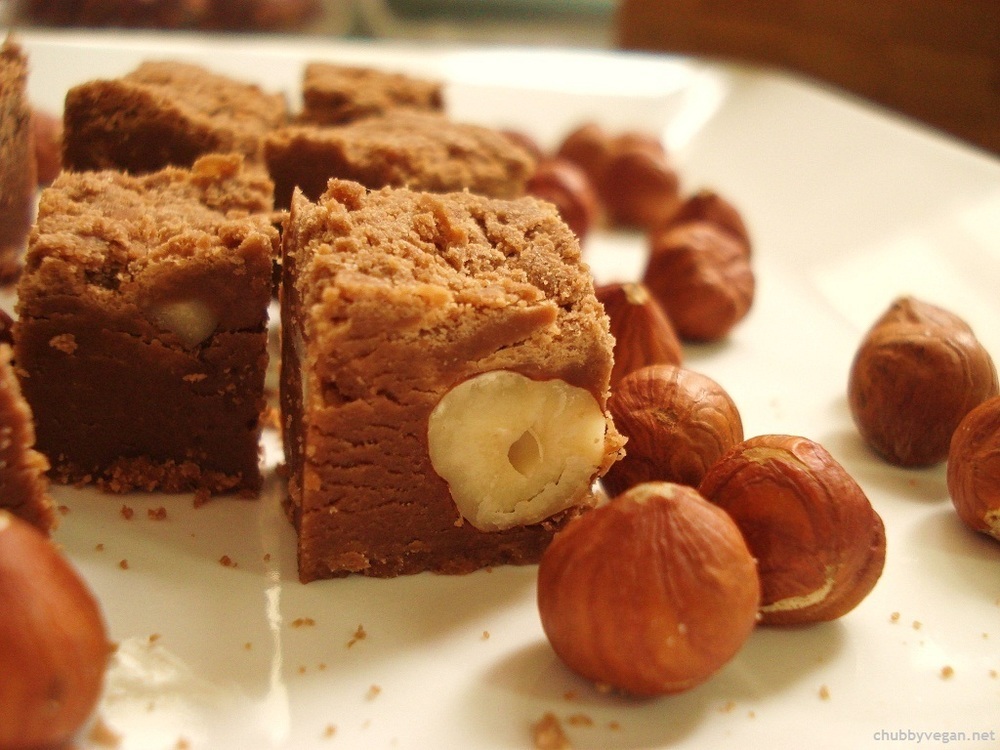 Ingredients
for 25 pieces
- 2 1/2 cups sugar (450g)
- 3 tablespoon margarine (50g)
- 100ml soy cream
- 3/4 cup hazelnut milk (150ml)
- 1 cup dark chocolate pieces, melted (150g)
- 1/2 cup hazelnut
Prep. Time → 1h30 min
Cook Time → 35 min
2. In a saucepan, bring sugar, margarine, soy cream and hazelnut milk.
3. Return to heat, stirring constantly, until sugar melts and boils.
4. Let cook over low heat, stirring occasionally for 20 ~ 25 minutes.
5. Check the temperature with a thermometer to sauces and fried foods, should indicate 116°C (240ºF).
6. Remove from heat and add the hazelnut.
7. Stir until the mixture gets thicker and brighter. Add the melted dark chocolate. Pour into pan and cool.
8. Cut into 25 pieces and serve.
dessert, chocolate, vegan, fudge, desserts, hazelnut April 20, 2011 00:45
Author chubbyvegan.net