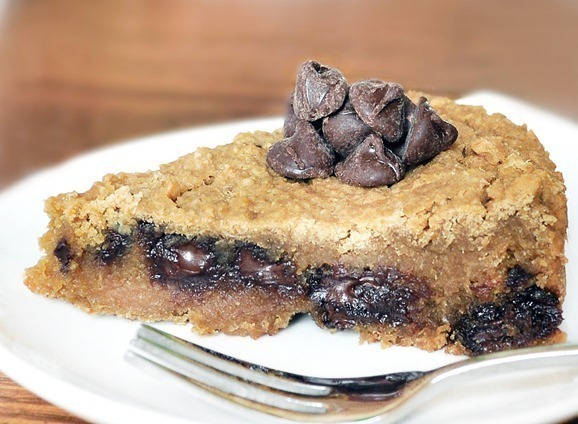 Ingredients
The ingredients may sound a bit odd, but trust me, this dessert is sooo delicious! You wouldn't think it was made of beans. Extremely low fat and full of healthy protein too!
2 cans (roughly 500g) of drained white beans ( or butter beans or garbanzo beans)
1 cup of oats
1/4 cup apple purée (peel and apple chop it up, stew until soft)
3 tbsp oil (vegetable, canola or coconut)
2 tsp vanilla essence
1/2 tsp bicarbinate of soda
3 tsp baking powder
1/2 tsp salt
1 1/2 cups brown sugar
1 cup chocolate chips
Prep. Time → 5 min
Cook Time → 35 min
2. Blend everything except the chocolate in a food processor.
3. Mix in chips and pour into a greased pan (such as a 10 inch springform pan or smaller)
5. Stand for 10 minutes before removing from pan
desserts, gluten free, healthy, low carb, low cost, low fat, raw, vegan, vegetarian, different, cookie, cookie dough, pie, pudding June 11, 2012 19:07
Author chocolatecoveredkatie.com
Share the recipe with your friends
No one has liked this recipe.
0 comments