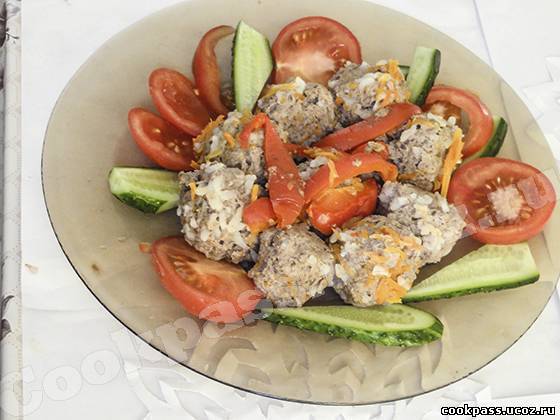 Ingredients
for 25 hedgehogs
300 g mincemeat
50 g rice
1 egg
1 onion
2 carrots
1 fresh sweet pepper
Bay leaves
Cilantro
Dill
Parsley
Salt
Pepper
Prep. Time → 15 min
Cook Time → 75 min
1. Mix mincemeat, rice and thinly diced onion, salt, pepper and add egg, black pepper and some chopped greens. Mix thoroughly and form balls. Put them in a multicooker's bowl, bulking every layer with grated carrots (carrot must also cover the last layer).
2. Add bay leaves and pour the cold water inside. Salt and cook for 1 hour on quenching mode.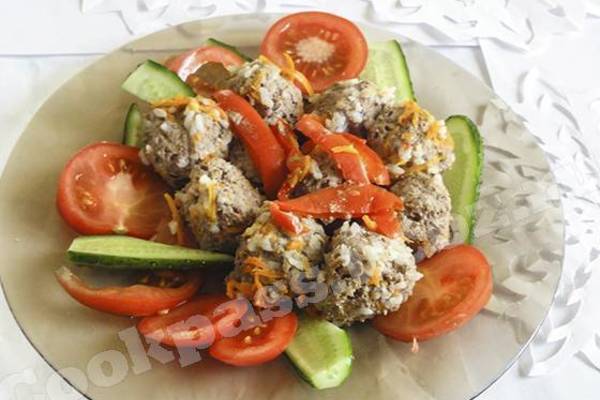 main courses, carrot, egg, meat, pepper, salt, hedgehogs June 20, 2014 13:27
Author Marina Peskova (cookpass.ucoz.com/)
Share the recipe with your friends
No one has liked this recipe.
0 comments