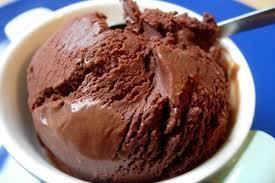 Ingredients
640 GR. AGUA
100 GR. AZÚCAR
80 GR. AZUCAR INVERTIDO
30 GR. CACAO EN POLVO
140 GR. COBERTURA DE CHOCOLATE
1. Hervir el agua y verterla sobre la mezcla de azúcares.
2. Añadir el cacao y el chocolate.
3. Pasar por turmix y reservar 24 horas.
4. Al sacar de la cámara, pasar por turmix y Aturbinar en heladera.
5. OBSERVACIONES
- Una vez hecha, espolvorear con cacao.
desserts, postre helado May 17, 2013 15:23
Share the recipe with your friends
No one has liked this recipe.
0 comments