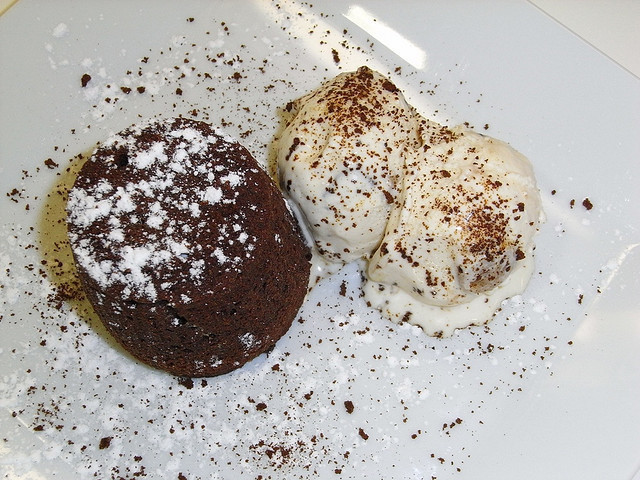 Ingredients
1 l. Leche.
Aroma c/s.
300 gr. Azúcar.
50 gr. Glucosa.
150 gr. (9 unid.) Yemas de huevo.
175 gr. de Cobertura de chocolate.
1. Hervir la leche junto con la glucosa y el aroma (vainilla, canela, ceste de naranja o limón, etc.) y dejar reposar en infusión 5 minutos.
2. Mezclar las yemas con el azúcar.
3. Calentar hasta 86º C, cuando este lista la crema inglesa colar, se le agrega la cobertura de chocolate y enfriar.
4. Dejar madurar en el frigorífico durante 12 horas.
5. Helar en la sorbetera. (Según la sorbetera puede ser unos 7 minutos.)
6. Conservarlo en el congelador.
desserts, postre, helado de chocolate con crema inglesa May 12, 2013 13:12
Share the recipe with your friends
No one has liked this recipe.
0 comments