Ingredients
for for 3 people
16 slices of bacon
6 eggs
6 tablespoons of sour cream
6table spoons white cheese
basil
Prep. Time → 25 min
Cook Time → 15 min
1. Fry bacon.
2. Lined molds with bacon.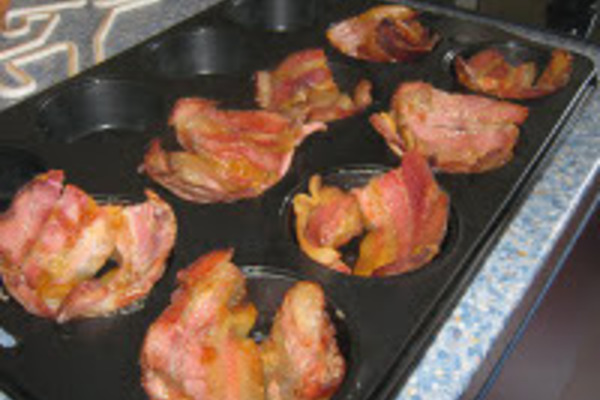 3. Pour the egg and add two teaspoons of white cheese with sour cream.
4. Sprinkle with basil and bake 15.min. at 200 C.
eggs, bacon, breakfast October 23, 2011 10:24
Author somethingscookinginthekitchen....
Share the recipe with your friends
No one has liked this recipe.
0 comments