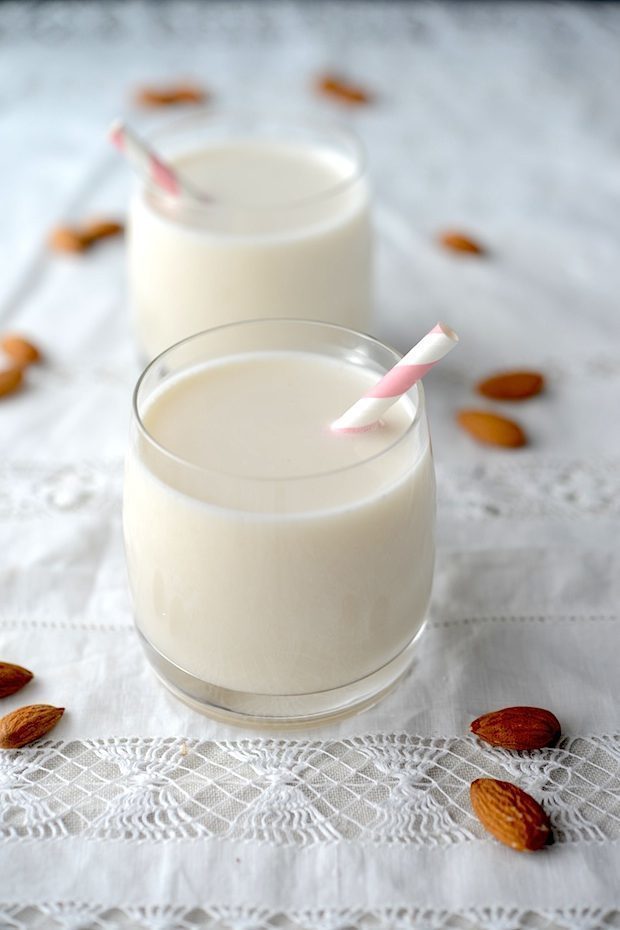 • 350 g of almonds or almond flour
• 1 liter of water
• sugar or other type of organic sweetener, optional (I sometimes don't add sweetener at all as the almond milk has a natural sweetness that is tasting great)
Prep. Time → 120 min
Cook Time → 120 min
1. Enclose the ground almonds in a thin cloth and solid, a cloth for example, but do not tighten. Tie securely.
2. Soak the knot in water and knead to extract the milk.
3. Repeat this mixing several times until complete extraction.
4. Squeeze, wring it out and drain the node to the maximum nothing to lose.
5. At the end, the almond powder that rest must have no taste, it all went in the drink.
6. Sweeten according to your taste, put it in a bottle and store in refrigerator.
7. Shake before serving well chilled.
drinks, almond, almond milk, milk April 15, 2018 12:14
Author https://cookvibrant.com/homemade-...
Share the recipe with your friends
No one has liked this recipe.
0 comments