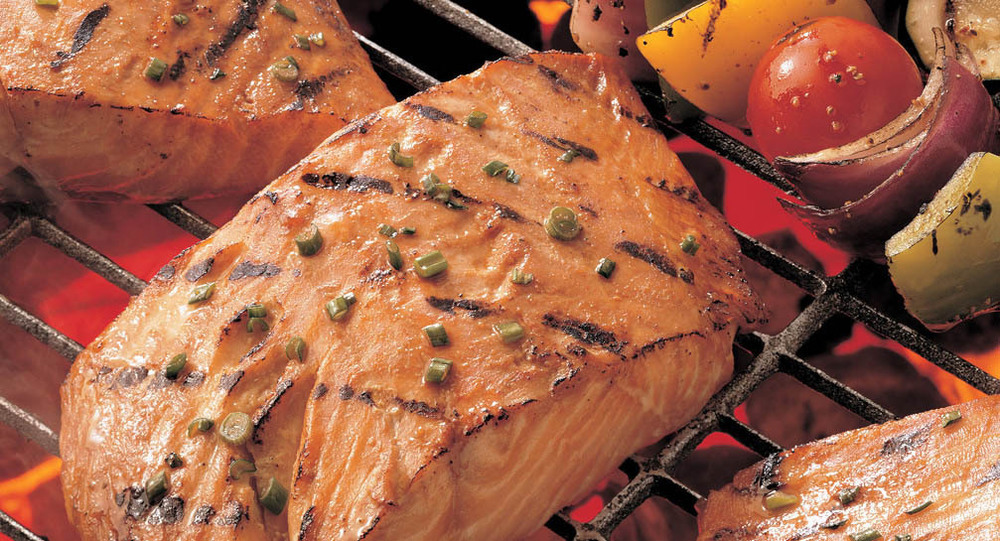 Ingredients
for 4 servings
1 teaspoon ground ginger
1 teaspoon garlic powder
1/3 cup soy sauce
1/3 cup orange juice
1/4 cup honey
1 scallion, chopped
1 1/2 pounds salmon fillet
Prep. Time → 10 min
Cook Time → 15 min
1. In a large self-closing plastic bag, combine first six ingredients; mix well. Place salmon in bag and seal tightly. Turn bag gently to distribute marinade.
2. Refrigerate 15 minutes or up to 30 minutes for stronger flavor. Turn bag occasionally.
3. Lightly grease grill rack. Preheat to medium heat. Remove salmon from marinade; reserve the marinade.
4. Grill 12 to 15 minutes per inch of thickness or until fish flakes easily with a fork. Brush with reserved marinade during cooking.
main courses, grill, fish, salmon, seafood August 18, 2013 19:31