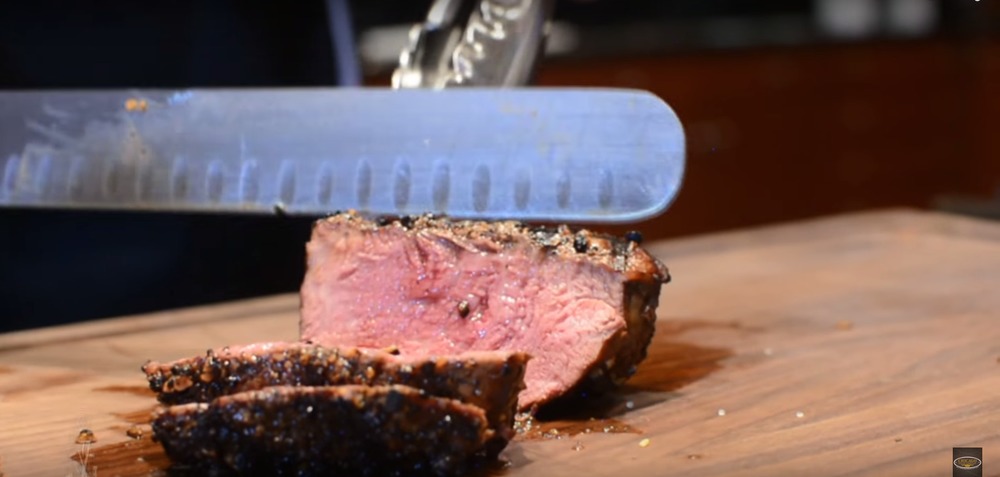 Video
Ingredients
2 filet mignon steaks From Chicago steak University
vegetable oil
Chicago Steak Seasoning
Cooking time
Preparing time = 10 minute
cooking time = 12 minute
total time = 22 minute
Prep. Time → 10 min
Cook Time → 12 min
1. Instructions
Unbox filet mignon and removed plastic paper from filet mignon Prime USDA steak. .
Take a brush and used vegetable oil on the brush and just lightly brush the grill. Complete this step before 5 minute of cooking.
Apply Chicago Steak blended seasoning both side of filet mignon before cooking on the grill. (used Hand for this step) Keep rest for 5 minute
Put filet Mignon steak on the Grill where Used Vegetable Oil by brush.
If Steak is 2 and half inch cook filet Mignon steak,going to grill for about 1 minute to 1 minute and 10 seconds on both sides
After one and 10 second Keep filet Mignon steak on a frying pan and put on oven boiled 450 degree at least 7 minute.
Now check filet Mignon steak out and get ready to eat. Keep 2-3 minute for rest and sharp slicer for serving.
2. Try to Complete how to cook filet Mignon steak Perfectly on the grill and using oven indoors.
main courses, beef, best, cook, cooking, filet mignon, food, grill, oven, perfect, recipe, steak, tenderloin, to, kitchen, chef, laura, how, make, video, filet, mignon, tender, how to cook a filet mignon, cook filet mignon, cook filet mignon on the grill September 06, 2015 12:28
Author https://youtube.com/watch?v=EPc-h...
Share the recipe with your friends
No one has liked this recipe.
0 comments