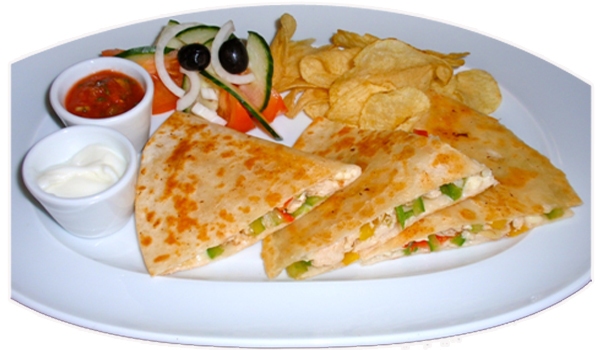 Flour tortilla 1 piece
Shredded mozzarella cheese 30 gr
Green bell pepper cut in very thin slices 3 pieces
White onions cut in very thin slices 2 slices
Chicken breast boneless
Tomato diced 1 small piece
Tabasco 10 drops
Sour cream 30gr
Salt & white pepper as need it
Avocados ripe one ½ piece thin sliced.
Prep. Time → 30 min
Cook Time → 30 min
1. Slice the raw chicken breast in small slices & sauté the chicken on the pan with salt & pepper & add a few drops Tabasco.
Slice the bell peppers and onions, sauté on the pan too.
Put all the ingredients on top of the flour tortilla and add some mozzarella cheese and the avocado.
Wrap the tortilla and heat it up inside your pan until get nice color.
In one small bowl add your sour cream and in another bowl add your chopped tomato with salt pepper and some Tabasco.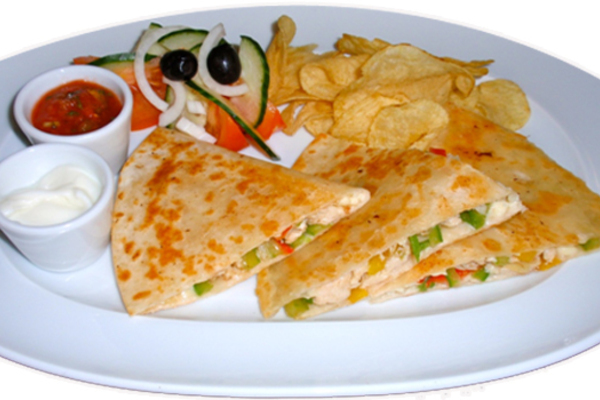 main courses, chicken recipes, cooking, cooking games, cooking tips, create recipes, dinner recipes, easy recipes, food, food network, how to cook, how to cook chef, how to cook healthy recipes, how to cook recipe, how to cook recipes, how to cook with a wow, master chef September 14, 2012 10:02
Author chefandrecipes.com/
Share the recipe with your friends
No one has liked this recipe.
0 comments