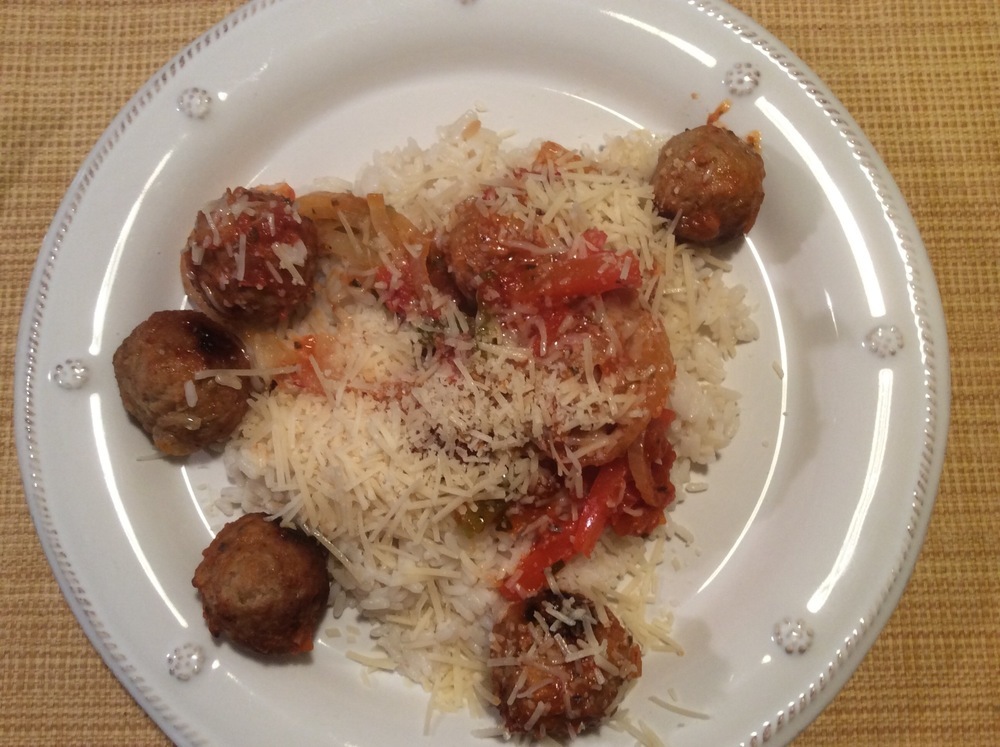 32 Italian-style frozen meatballs
1/2 medium sweet onion, cut into thin strips
1/2 medium green bell pepper, cut into thin strips
1/2 medium red bell pepper, cut into thin strips
1 cup Marinara sauce
4 tablespoons Parmesan cheese, grated
1. Preheat over to 450 degrees.
2. Tear off 4 (18- x 12-inch) sheets of aluminum foil; lightly grease on side of each sheet.
3. Place 8 meatballs in center on lightly greased side of each foil sheet. Top meatballs evenly with onion and bell peppers. Top each with 1/4 cup of Marinara sauce.
4. Bring together two sides of each foil sheet over ingredients, and double fold with about 1-inch folds. Double fold each end to form a packet, leavin room for heat circulation inside packet. Place packets on a baking sheet.
5. Bake for 30 minutes. Carefully open packets to prevent burns from hot steam.
6. Serve over rice or pasta, if desired. Sprinkle each serving with 1 tablespoon Parmesan cheese.
main courses, meatballs, ethnic, kebabs, foil packs July 17, 2015 21:58
Author Http://myrecipes.com/recipe/Italian-meat...