Ingredients
for 40 people
1 1/2 cups unsalted butter
3/4 cup confectioners' sugar
3/4 teaspoon salt
1 1/2 cups finely ground almonds
4 1/2 teaspoons vanilla extract
3 cups sifted all-purpose flour
1/3 cup confectioners' sugar for rolling
Prep. Time → 45 min
Cook Time → 15 min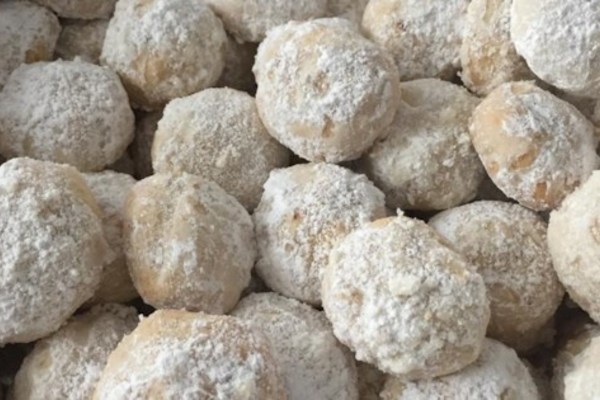 1. Preheat oven to 325 degrees F (165 degrees C).
2. Cream butter or margarine in a bowl, gradually add confectioners' sugar and salt. Beat until light and fluffy. Add almonds and vanilla. Blend in flour gradually and mix well.
3. Shape into balls (or crescents) using about 1 teaspoon for each cookie. Place on ungreased cookie sheets, and bake for 15-20 min. Do not brown. Cool slightly, then roll in the extra confectioners' sugar.
desserts December 20, 2018 17:57
Share the recipe with your friends
No one has liked this recipe.
0 comments