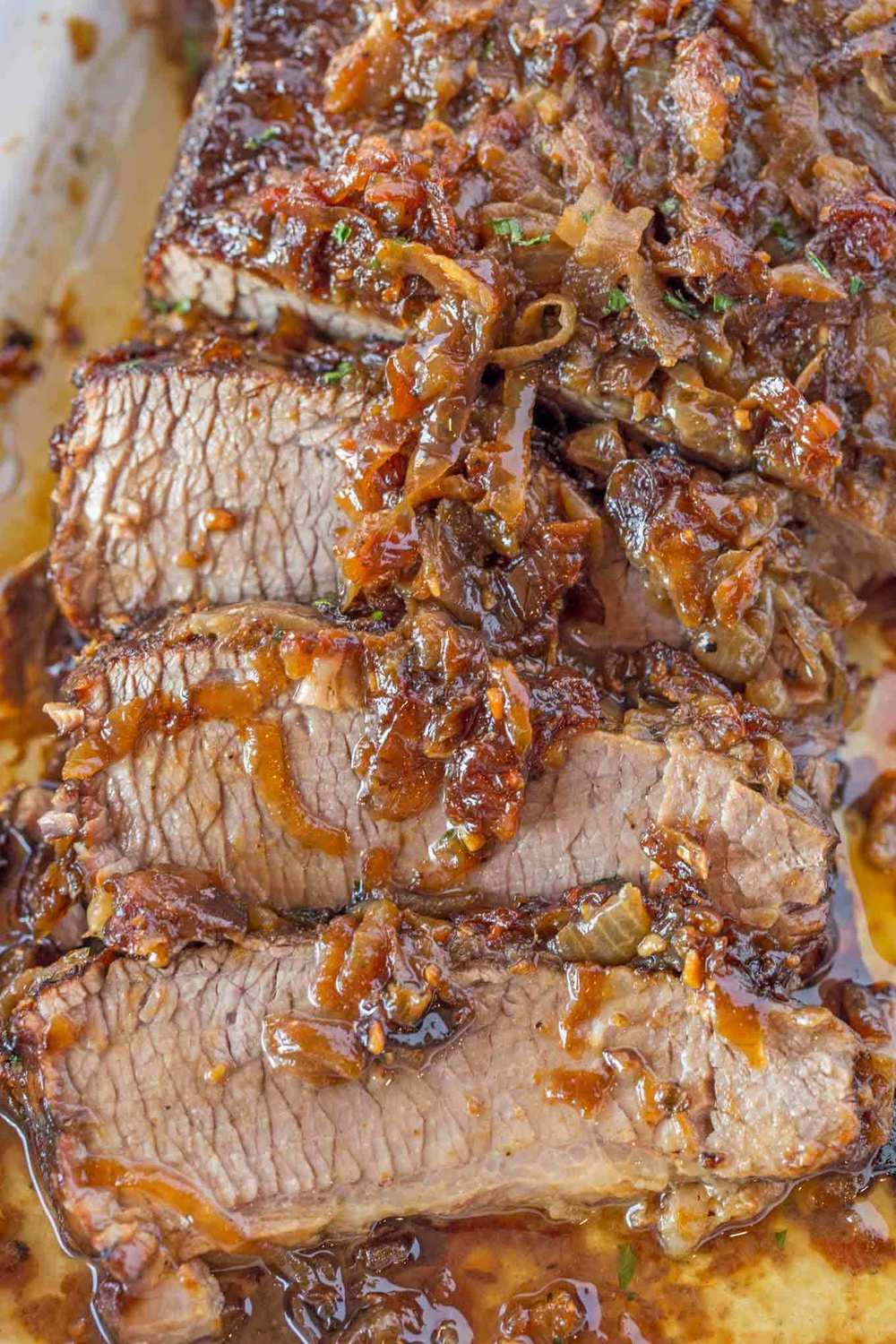 Ingredients
4 lbs first cut beef brisket
1 cup water
1 cup ketchup
1/2 cup apple cider vinegar (or white)
2 onions, sliced
1 clove of garlic (or more)
3/4 cup brown sugar
1/2 tbsp salt
1. Heat brisket in a large dutch oven over med-high heat. Cook until browned on all sides. Stir in water, ketchup, vinegar, onions, garlic, brown sugar and salt. Bring to a boil, then cover and reduce heat to med-low. Continue simmering until tender, turning brisket occasionally; 4 hrs.
2. Remove brisket and allow to cool before slicing the meat against the grain. Place brisket slices in 9x13 baking dish and pour gravy on top. Cover and refrigerate overnight. Remove any excess fat and reheat in oven for an hour before serving.
main courses April 22, 2019 01:25
Share the recipe with your friends
No one has liked this recipe.
0 comments