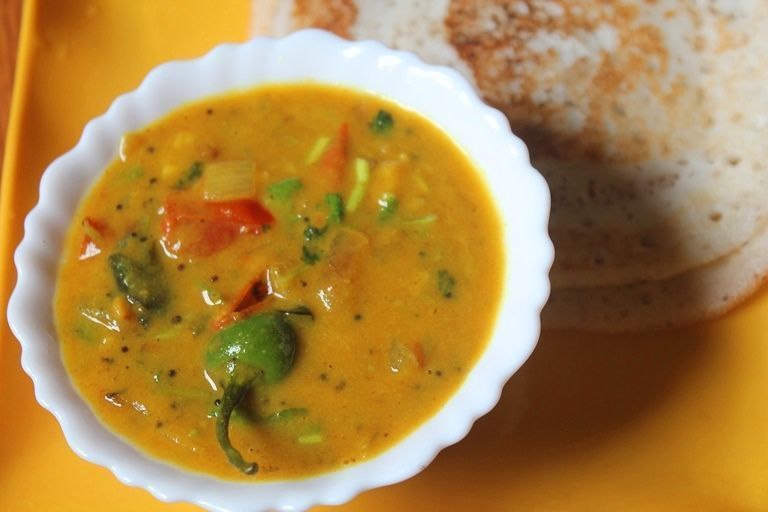 Ingredients
1 tbsp Besan
1 1/3 cup Water
8 Shallots finely chopped
2 tomatoes finely chopped
2 Green chilies
½ tsp Oil
¼ tsp Mustard seeds
A pinch of turmeric powder
Salt as needed
Prep. Time → 10 min
Cook Time → 15 min
1. Mix the besan and water together.
Stir in the salt and turmeric.
Heat the oil in a kadai and fry the mustard seeds.
Once they begin to crackle, add the onions and saute.
Then add the tomatoes and saute.
Reduce the flame, and pour in the besan mixture, stirring well, but gently.
Keep stiring the mixture for three to five minutes.
Finally, add the curry leaves to the top of the chutney and serve with dosas or idlis.
side dishes, breakfast, chutney, recipe, sidedish, kadalai maavu December 28, 2018 11:53
Author https://hungryforever.com/recipe/...
Share the recipe with your friends
No one has liked this recipe.
0 comments