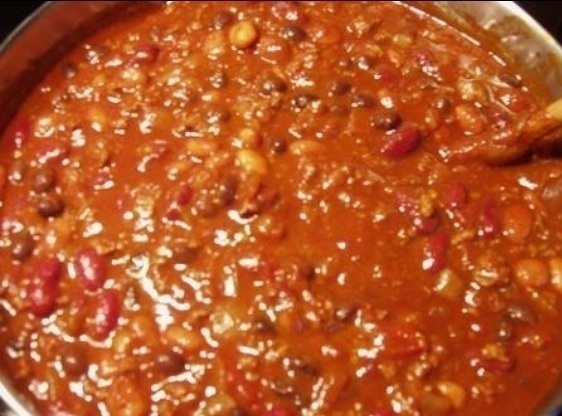 Ingredients
2 lbs ground beef
1 med onion
1 green pepper, diced
3 stalks celery
2lbs sliced mushrooms
2-28oz can diced tomatoes
2 16oz cans kidney beans
28 oz can baked beans
2 tsp salt or to taste
1 tsp pepper
5 cloves fresh garlic
a lot of chili powder
2 tsp sugar
1. In a large pot, brown ground beef, add garlic and onion. Add mushrooms, cook until soft. Add green pepper, cook 5 minutes.
2. Add seasoning and all canned sauces and beans, simmer.
main courses December 30, 2015 18:22
Share the recipe with your friends
No one has liked this recipe.
0 comments