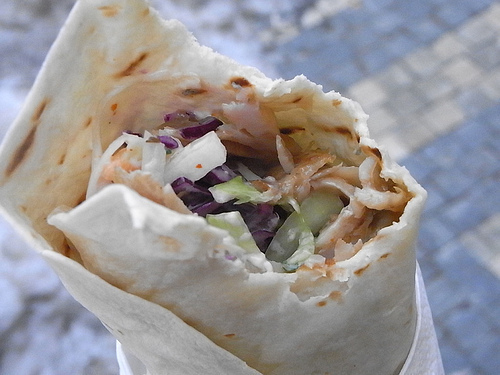 650 gram Kebab
4 Wraps
200 gram ijsbergsla
20 ml Crème Fraiche
Prep. Time → 15 min
Cook Time → 15 min
1. Bak de Kebab, kruid het eventueel bij. Verwarm de wraps in oven, pan of magnetron. Smeer de Créme Fraiche over de wrap en voeg een portie kebab toe. Voeg wat ijsbergsla toe, en serveren maar!
main courses, creme fraiche, kebab, wrap, rauwkorst January 16, 2012 20:52
Share the recipe with your friends
No one has liked this recipe.
0 comments