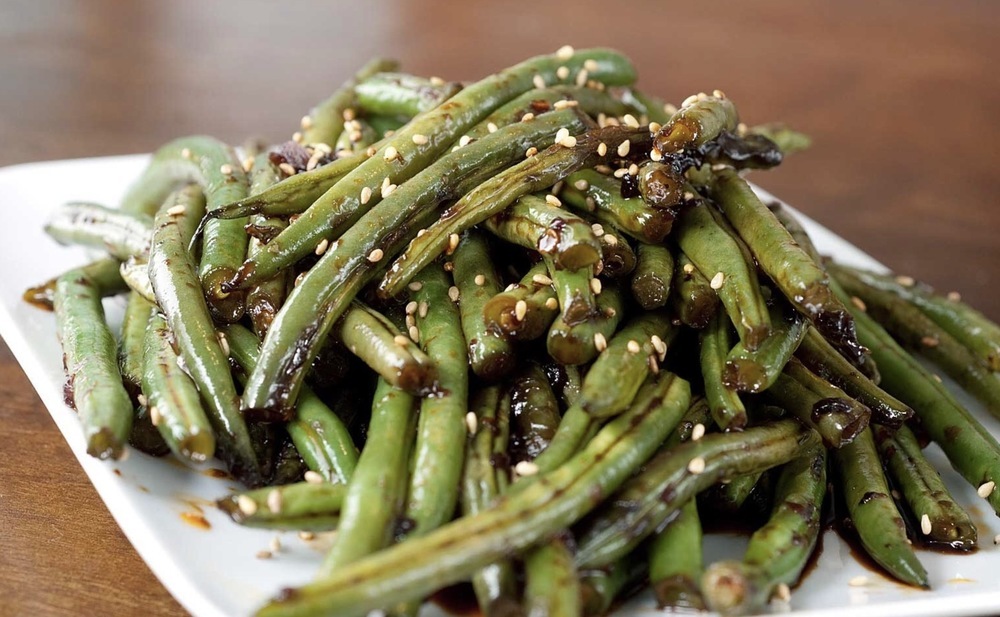 1 tbsp olive oil
1 tsp sesame oil
1/2 lb (260g) green beans, trimmed
2 tsp grated fresh ginger
5 garlic cloves, thinly sliced
3 to 4 green onions, chopped
1 tbsp soy sauce
1 tsp sugar
1 small squirt sriracha (child paste), or to taste
toasted sesame seeds
1. Heat a heavy pan over med-high heat and add the oils. Add the beans and cook, stirring occasionally until they just start to cook. Add the ginger, garlic, green onions, soy sauce, sugar and sriracha and cook a few mins more, stirring often, until the garlic is golden and the beans are cooked and the sticky sauce has coated them all. (I used thin green beans so I threw the beans and the sauce in together as I did not want over cooked beans). Sprinkle with sesame seeds.
side dishes August 25, 2016 19:59
Share the recipe with your friends
No one has liked this recipe.
0 comments