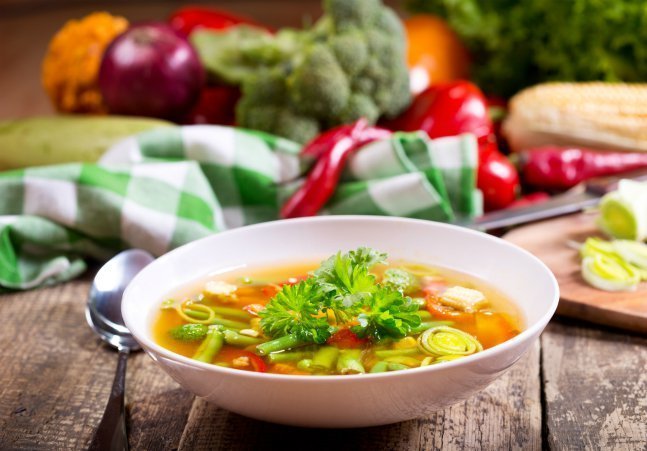 Ingredients
4 tablespoons Unrefined Organic Extra Virgin Coconut Oil
6 medium sized leeks (washed* and chopped into ¾-inch rounds)
3 medium sized carrots (peeled and chopped coarsely)
2 medium sized Yukon gold potatoes (peeled and chopped into approximately one-inch cubes)
3 stalks celery (chopped coarsely)
3 large cloves garlic (crushed)
1 bay leaf
1 teaspoon salt
½ teaspoon cracked black pepper
1 Pinch red pepper flake (more or less to taste)
2 tablespoons chopped fresh parsley
6-8 cups water
Directions
1. Melt Unrefined Extra Virgin Coconut Oil in stock pot on medium heat. Add all the vegetables and seasonings except for bay leaf and parsley. Cook over medium heat for about five minutes until leeks soften. Add the bay leaf and enough water to cover all the vegetables by at least one inch. Cover the pot and simmer on medium-low heat for about 30 minutes. Check occasionally, adding more water if needed. Use large spoon to break up large bits of potato and incorporate them into the broth. Remove from heat, stir in the parsley and enjoy.
vegetable soup, coconut oil garlic soup, leek and garlic soup November 02, 2017 03:31
Author https://cocotreasure.com/recipes/leek...
Share the recipe with your friends
No one has liked this recipe.
0 comments