Ingredients
10 eggs
dill
red onion
1 block creamed cheese
capers
smoked salmon (Lina got from Costco)
Croissants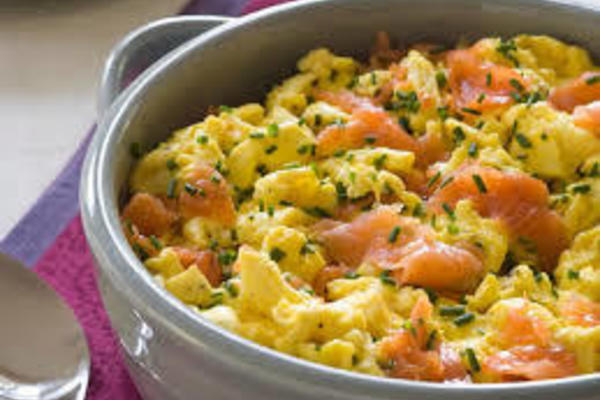 1. Dice onions. Scramble eggs. Chop up smoked salmon. Chop dill.
2. Slice croissants in half and put in oven to toast.
3. Cook red onions until translucent. Add eggs cook half way and add smoked salmon, capers, dill and cream cheese. Stir until done.
4. Top croissants with egg mixture.
main courses September 06, 2019 17:14
Author Lina Jakobs
Share the recipe with your friends
No one has liked this recipe.
0 comments