Ingredients
3 ripe medium bananas
1/3 cup unsweetened apple sauce
1 1/4 cups unbleached all purpose flour
3/4 tsp baking soda
1/4 tsp salt
2 tbsp butter, softened
1/3 cup light brown sugar
2 large egg whites
1/2 tsp vanilla extract
10 tbsp Better'n peanut butter (divided into 8 tablespoons and 2 tablespoons)
*NOTE: There's a little extra peanut butter in the center of each muffin to give you the extra peanut butter flavor when you bite in. The reason these are light is the use of Better'n Peanut Butter, (from Trader Joe's). PB2 would work probably work as well. Regular peanut butter would work too but the muffins won't be light anymore!
Prep. Time → 20 min
Cook Time → 25 min
2. Line a muffin tin with 12 liners.
3. Mash bananas in a bowl, set aside.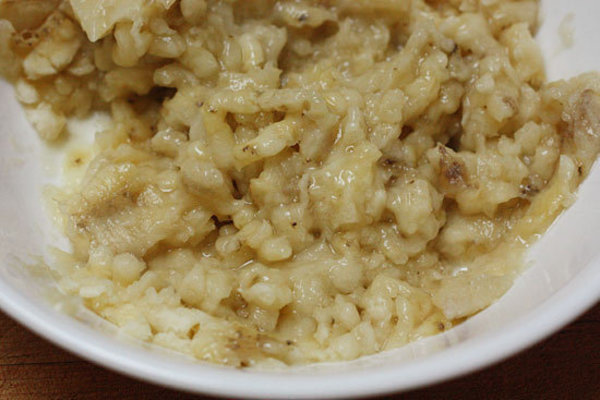 4. In a medium bowl, combine flour, baking soda and salt with a wire whisk. Set aside.
5. In a large bowl cream butter and sugar with an electric mixer. Add egg whites, bananas, apple sauce, vanilla, and 8 tablespoons better'n peanut butter, and beat at medium speed until thick. Scrape down sides of the bowl.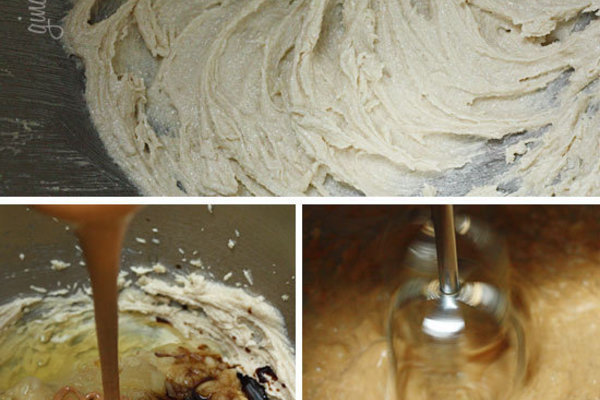 6. Add flour mixture, then blend at low speed until combined. Do not over mix.
7. Pour batter into muffin tin halfway, then add 1/2 teaspoon of the remaining better'n peanut butter into each muffin well. Top off each muffin with remaining batter.
8. Bake on the center rack for 25 minutes, or until a toothpick inserted in the center comes out clean.
desserts, banana, muffins, peanut butter March 24, 2012 13:31
Author skinnytaste.com
Share the recipe with your friends
No one has liked this recipe.
0 comments