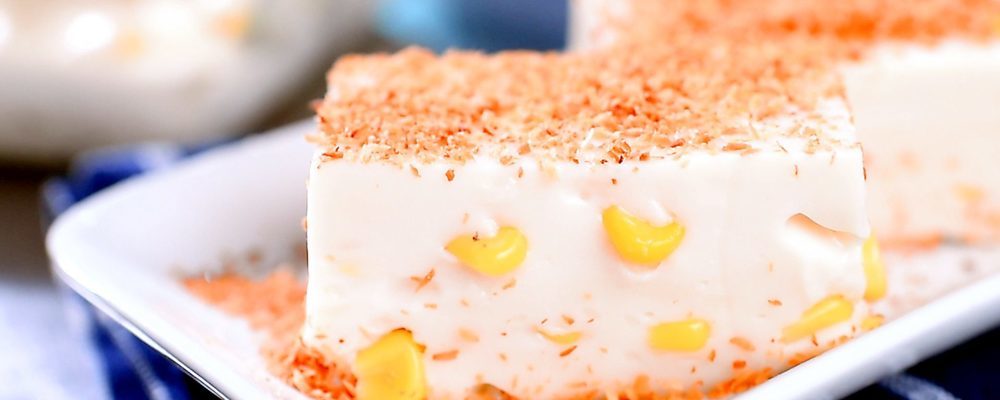 Ingredients
for 12 - 18 servings
400ml/13.5fl oz coconut milk
1 can (354 ml/12fl oz) evaporated milk
1 can (300ml/10fl oz) condensed milk
150g/5.25oz sweet corn kernels
120g/4.25oz cornstarch
200ml/6.75fl oz water
15ml/0.5fl oz coconut oil
Prep. Time → 120 min
Cook Time → 10 min
1. Combine coconut milk, evaporated milk, and condensed milk in a pot. Simmer for 5 minutes over low heat, stirring continuously.
Dissolve cornstarch in water.
Add the corn and cornstarch slurry into the pot and stir until thick. About 2-3 minutes.
Brush a baking dish lightly with coconut oil.
Pour the maja blanca mixture into the baking dish.
Leave for about an hour at room temperature.
Chill for 1-2 hours before serving.
Slice and top optionally with toasted coconut shavings.
desserts, desserts, gluten-free, nut-free, recipes, snack, vegetarian September 21, 2017 12:44
Author mynutricounter.com/maja-bl...
Share the recipe with your friends
No one has liked this recipe.
0 comments