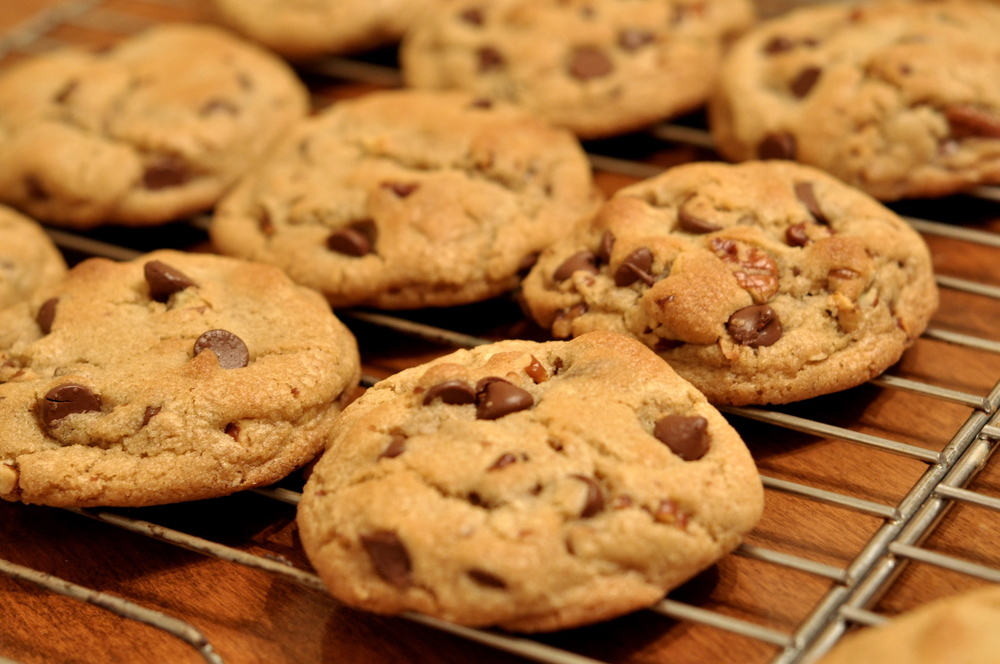 Ingredients
for 2 dozen cookies
3/4 cup butter, softened
1 cup brown sugar
1/2 cup sugar
1 egg
1 egg yolk
1 teaspoon vanilla
1/2 teaspoon maple extract
2 cups flour
1 teaspoon baking soda
1/2 teaspoon salt
1 cup semisweet chocolate chips
Prep. Time → 20 min
Cook Time → 13 min
1. 1. Preheat oven to 325 degrees. Line two large baking sheets with parchment paper.
2. 2. In the bowl of a stand mixer fitted with the paddle attachment, cream together the butter and the sugars. Incorporate the egg and egg yolk. Add the vanilla and maple extracts.
3. 3. In a different bowl, sift together the flour, baking soda and salt. Add them to the mixer and mix until just combined. Add the chocolate chips and beat until it all comes together.
4. 4. Use a medium cookie scoop to scoop cookies onto cookie sheets (cookies will spread while baking, so leave some room). Bake the cookies for 12-14 minutes, until golden and set on the edges but still a little undone in the center, being careful not to overbake. The cookies will look puffy when they come out of the oven, but let them set on the cookie sheet for 5 minutes and they will settle and look like the ones pictured. Remove to a rack to finish cooling.
desserts, cookies April 24, 2015 19:43