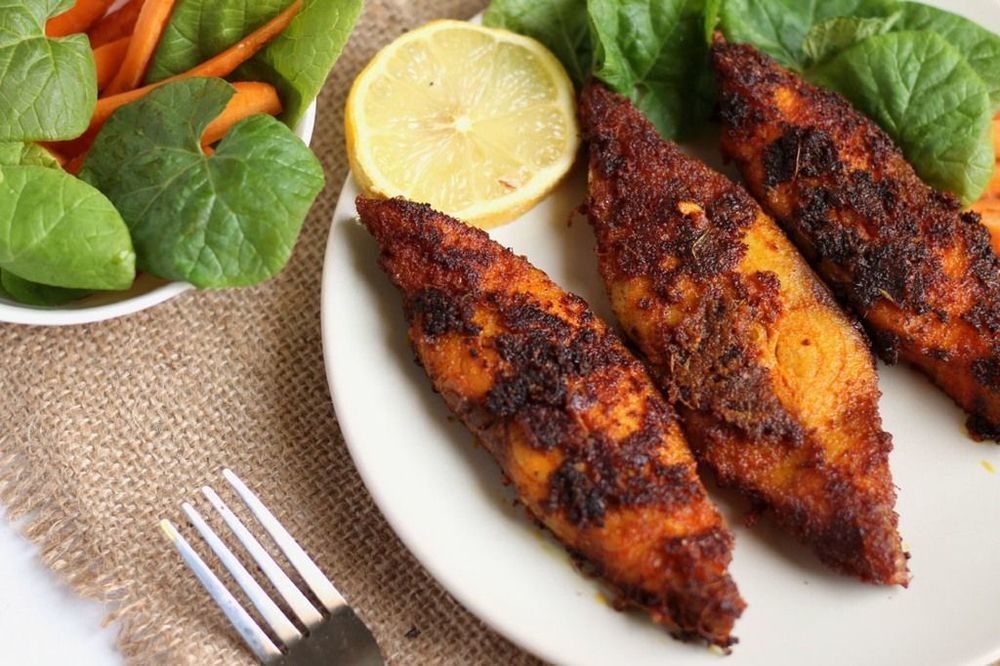 Ingredients
650 g Fish slices
1 tablespoon chili powder
1/4 tablespoon coriander powder
1/4 tablespoon coriander powder
1/4 tablespoon Turmeric powder
3/4 tablespoon garlic paste
3/4 tablespoon Ginger paste
3/4 tablespoon shallot crushed
2 tablespoons Lemon juice
Salt as required
Oil as required
Prep. Time → 45 min
Cook Time → 20 min
1. Clean and wash fish pieces.drain water and marinate the fish pieces with salt and lemon juice.keep aside for 10 minutes.
In a bowl add chili powder ,turmeric powder,coriander powder,ginger and garlic paste.crushed shallot and salt.mix well and make a smooth paste add water if required.
Marinate fish with this paste and set aside for one hour.
Heat oil in a pan or tawa,shallow fry the fish pieces.turning over to cook both sides.
Serve hot with rice.
side dishes, non veg, recipe, seafood, varuval, meen, fish fry April 21, 2018 05:33
Author https://hungryforever.com/recipe/...
Share the recipe with your friends
No one has liked this recipe.
0 comments