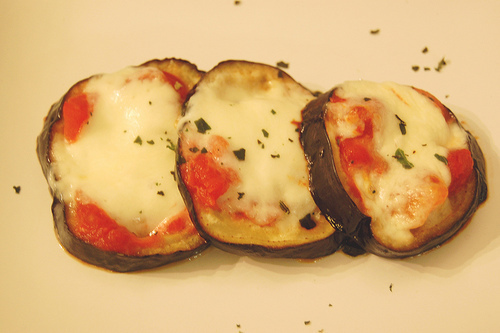 1 melanzana
1 mozzarella
Sugo
Origano
Sale
Prep. Time → 5 min
Cook Time → 25 min
1. Accendere il fuoco 200 gradi per farlo riscaldare.
2. Tagliare la melanzana (lato più lungo) e infornarle per una decina di minuti.
3. Uscirle dal forno e condirle con salsa, olio, sale e origano. Mettere la mozzarella e infornarla per altri 10/15 minuti,
main courses August 09, 2014 08:35
Author Mattia Massari
Share the recipe with your friends
No one has liked this recipe.
0 comments