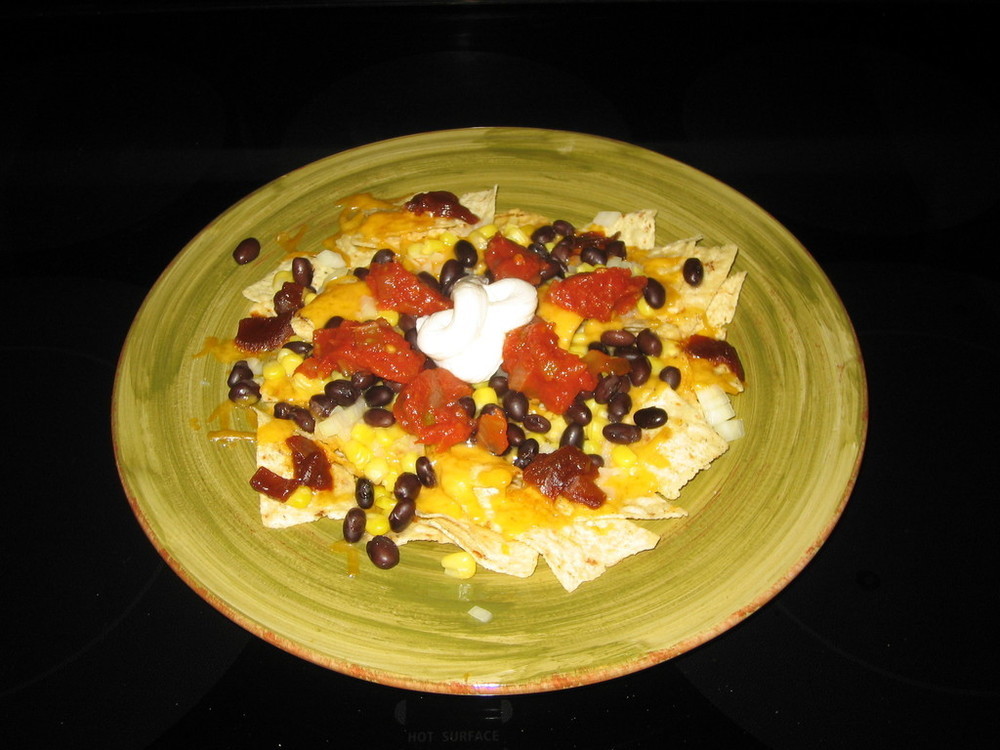 1 tablespoon vegetable oil (Canola)
2-4 bell peppers (red, green, yellow...)
2 onions
1 pack Tortilla chips (about 400 grams)
1 can salsa or Taco sauce (about 250mL)
200g shredded cheese
200g sour cream
Prep. Time → 15 min
Cook Time → 25 min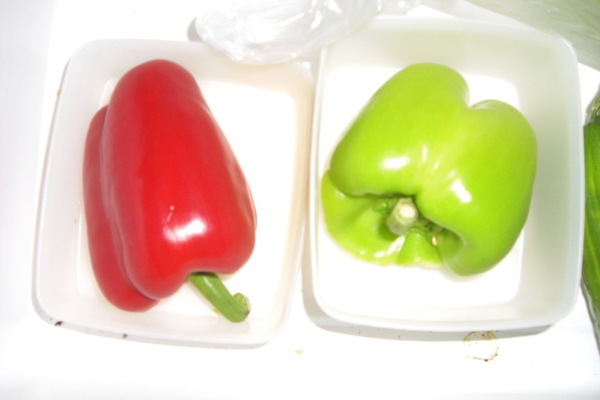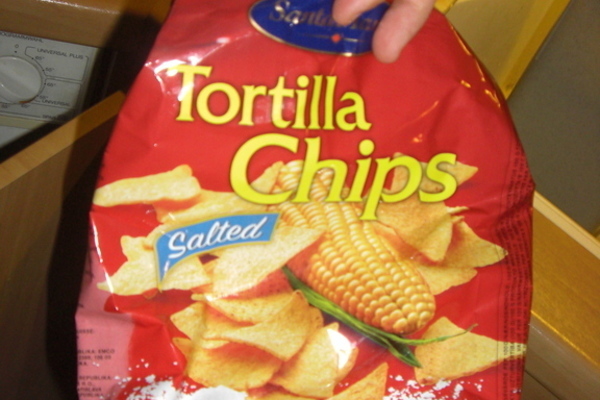 1. Cut the bell peppers and onions into cubes.
2. Fry onions in a pan with the oil, after the onions have turned see through add the bell pepper.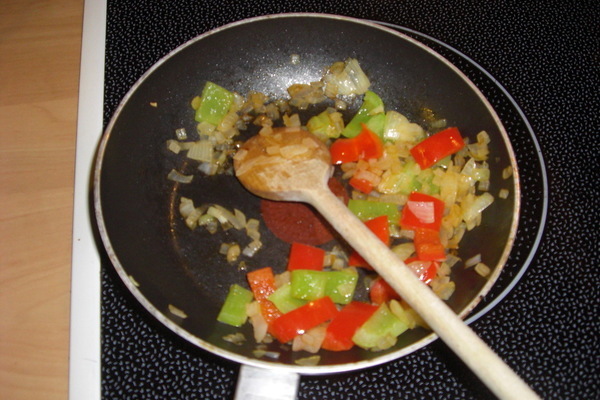 3. While the peppers and onions are frying, put a layer of tortilla chips in a pan.
4. Once the onions and bell peppers are cooked, put a little bit on top of the first layer Nachos, then top off with a bit of Salsa or Taco Sauce.
5. Then add a new layer of Tortilla chips and repeat, until everything is gone.
6. Top off with cheese.
7. Put it into the oven at about 200 degrees C for 20-30 minutes until the cheese has melted and is golden brown.
8. Serve with the leftover Salsa or Taco Sauce or simply some sour cream.
main courses, appetizer, nachos, starter, vegetarian May 12, 2013 17:22
Share the recipe with your friends
No one has liked this recipe.
0 comments