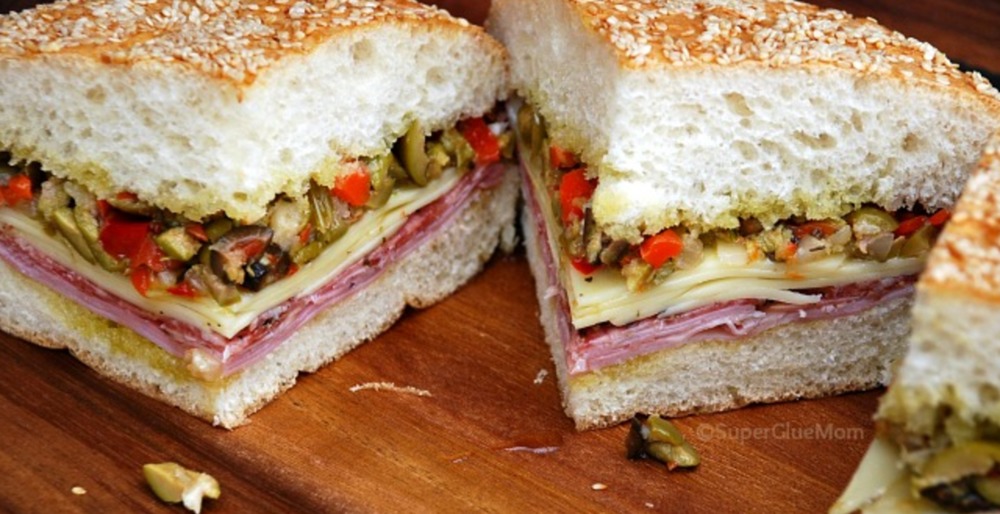 Ingredients
for 2 to 4 people
1 10-inch round loaf Italian bread with Sesame (or a soft round Italian bread)
1 cup Olive Salad
1/4 pound Genoa Salami
1/4 pound Capicola or deli ham
1/4 pound Mortadella (I omit this but the real thing has it)
1/8 pound Mozzarella (3-4 thin slices)
1/8 pound Provolone cheese (3-4 thin slices)
Prep. Time → 10 min
Cook Time → 0 min
1. Cut the bread in half length wise.
Brush both sides with the oil from your Olive Salad or really good extra virgin olive oil, go a little heavier on the bottom.
Begin layering your ham, mortadella and salami on the bottom half of the bread. Top with your cheeses.
Next, add the olive salad from the center out. Put the lid on and press it down without smashing the bread.
Optional: toast/warm up in you oven for a few minutes.
Quarter it. You've just created pure heaven!
main courses, cheese, ham, lunch, olives, salami June 08, 2017 18:14
Author laurafuentes.com/new-orlea...
Share the recipe with your friends
No one has liked this recipe.
0 comments