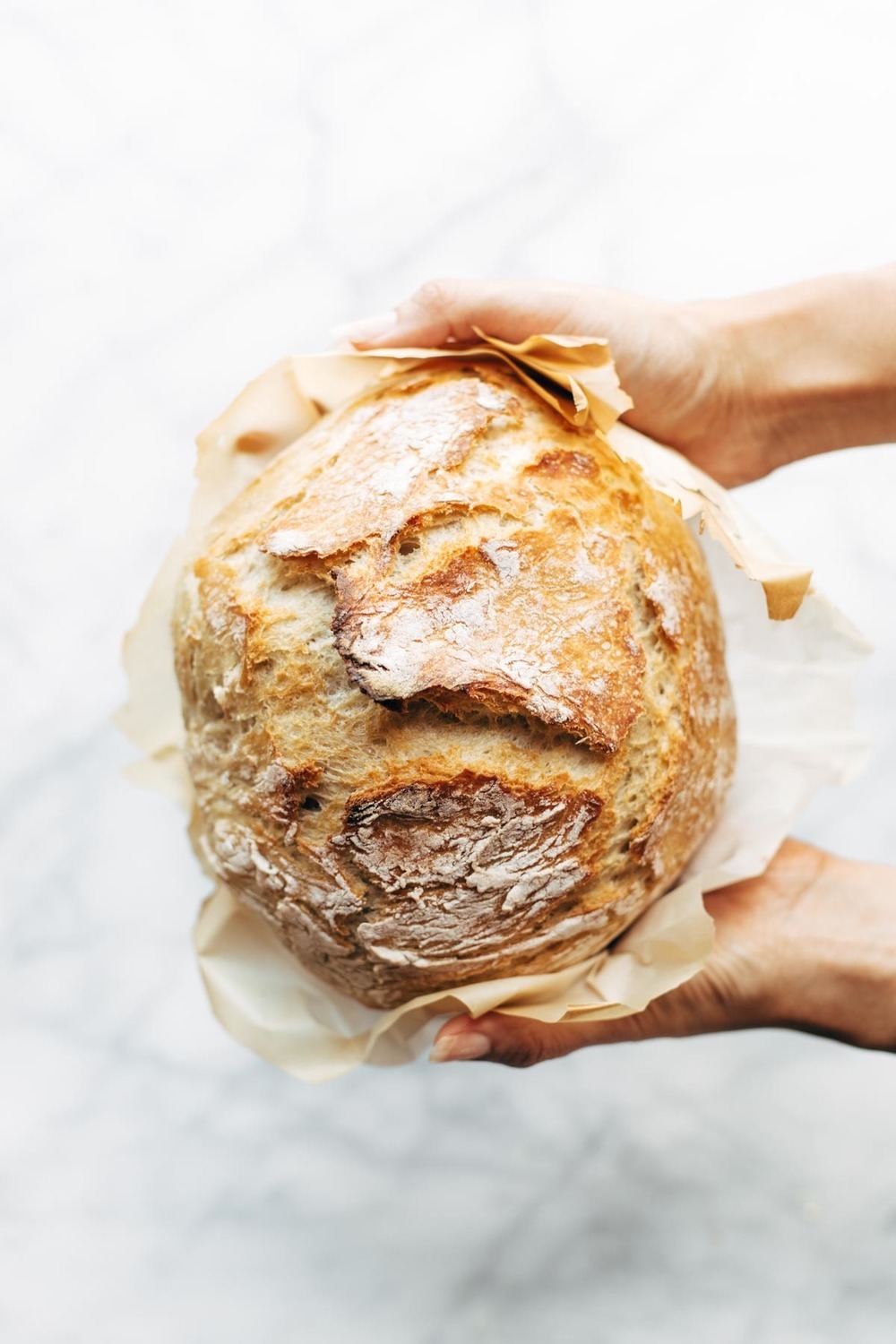 Ingredients
1 1/2 cups water (heated to 100 degrees)
1 tbsp sea salt
1 tbsp yeast or one packet
3 1/4 cups all purpose flour
Directions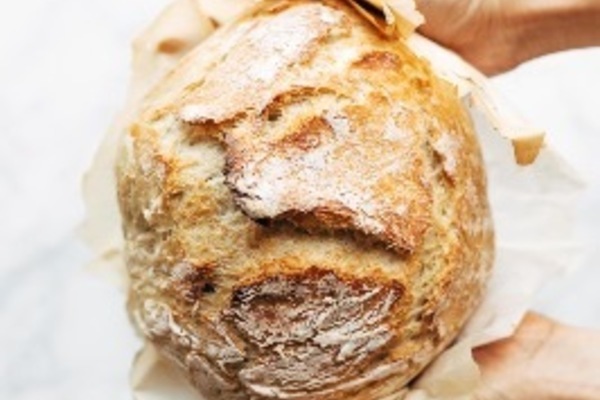 1. 1 In a large mixing bowl, combine the water, sea salt, and yeast. Stir to combine, salt does not have to dissolve. Add the flour and continue to stir until the bread dough is mixed. Cover dough and let rest for 2 hours at room temp. If room is really cold 2 1/2 hours. I have bread proof on my oven ...
2. 2 When dough has rested, it has grown, and there are lots of small bubbles on the surface of the dough. You can now place this dough in the refrigerator and leave it there for up to 14 days
3. 3 When ready to bake take from refrigerator 2 hours prior to when you like to bake it and allow the it to come to room temp OR
4. 4 When the 2 hours of resting time is up, position rack on the lower third of the oven and preheat the oven to 450
5. 5 When the oven is done preheating, place a 6-8 quart Dutch oven with the lid in the oven and allow it to heat for 30 min. While the Dutch oven is heating, dust a large sheet of parchment paper with flour. Carefully remove the dough without punching it down and quickly shape it into a ball. Do not overwork, this should only take seconds. Dust the top of the bread dough with flour, cover with plastic wrap and rest while Dutch over is heating
6. 6 Carefully remove the heated Dutch oven from the oven . Remove the plastic wrap from the dough and carefully lower the parchment sheet inside the Dutch oven. Cover with lid and place back in the oven. Allow the bread to bake for 45 min covered. After 45 min., remove the lid and allow the bread to brown ( mine was almost there left open for 6 min). Let the bread cool before slicing.
7. 7 Storage Store the wrapped bread in plastic wrap then kept in an air tight container at room temp, it will last 3 days, after 3 days dice it up and make croutons!!!
starters January 27, 2018 20:13
Author Michele Poole