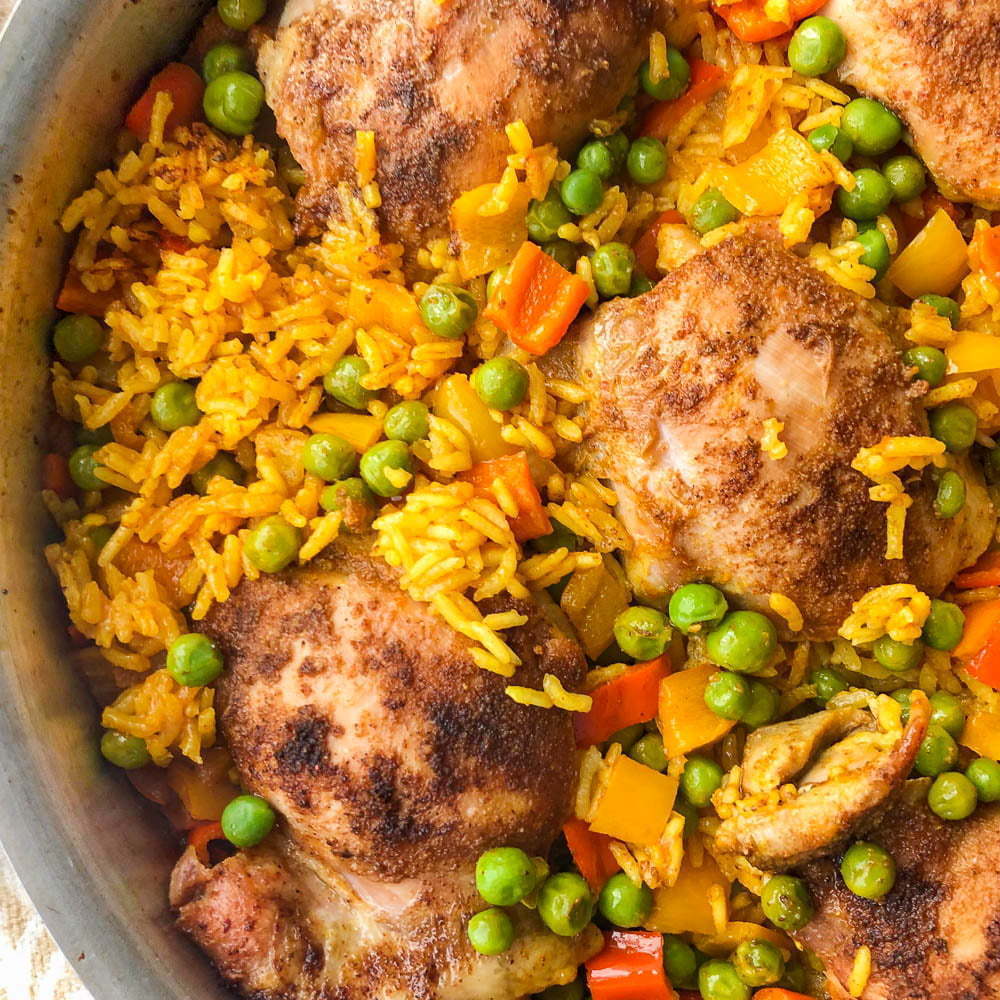 1 1/2 cups basmati rice
1 1/2 cups frozen peas
Hy's seasoning salt
paprika
8 bone in, skin on chicken thighs
2 tbsp mayo
2 1/2 cups boiling chicken stock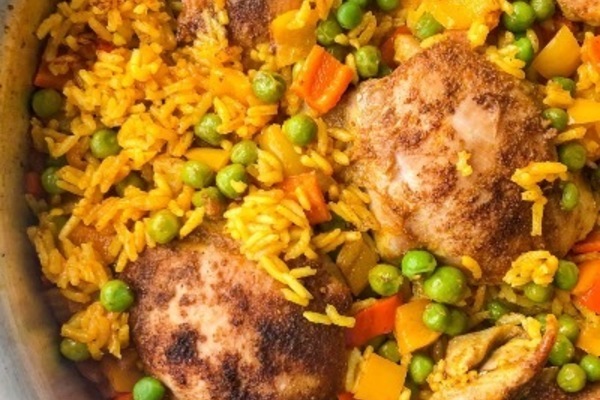 1. Preheat oven to 400F. Add the uncooked rice and frozen peas to a 13X19 inch roasting pan (3 quart) with some of the seasoning salt; mix with a spoon. Arrange chicken thighs over the rice, skin side up.
2. In a small bowl combine mayo with some seasoning salt and brush the mixture over the chicken thighs. Sprinkle with paprika. Pour the hot stock over the rice around the chicken.
3. Bake in the oven for 45 to 55 mins. Then, if you need to, you can broil for 2 to 3 mins so the skin is crisp (don't do this if using a glass pan).
4. Note: Can use other frozen veg as well such as corn or mixed frozen veg.
main courses July 15, 2022 15:28
Share the recipe with your friends
No one has liked this recipe.
0 comments