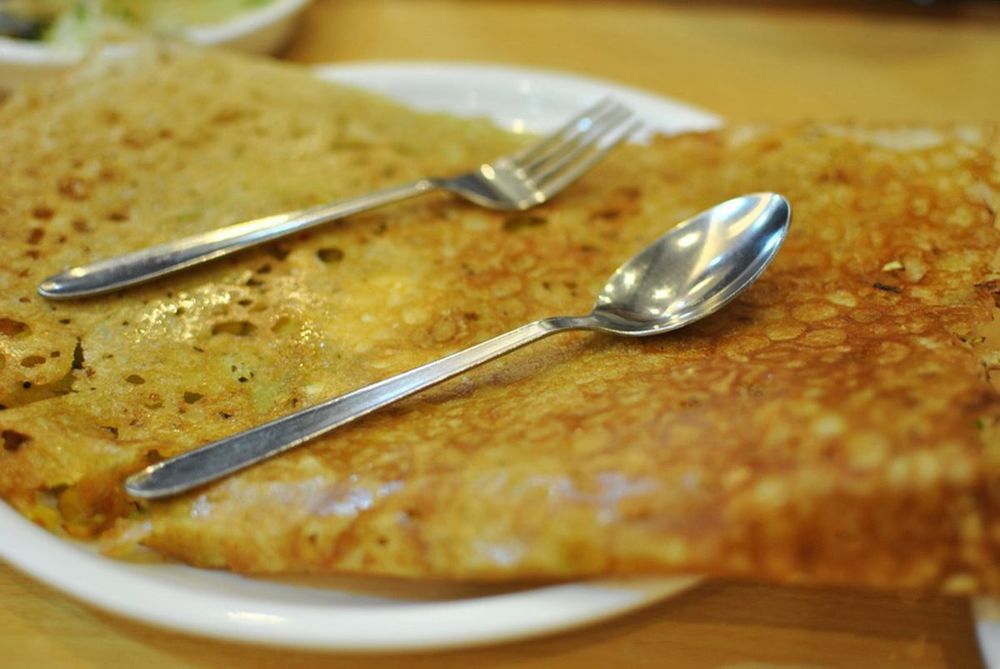 Ingredients
1 cup semolina
1 cup Rice flour
3 chopped Green chillies
1/2 inch grated ginger
1/2 tsp black pepper
1/4 tsp Cumin seeds
salt to taste
1 pinch Asafoetida
3 finely chopped onions
3 tsp roasted and smashed cashews
Prep. Time → 15 min
Cook Time → 30 min
1. Make a smooth batter by mixing semolina and rice flour along with a little water.
Now, add to this some asafoetida, cumin seeds and salt.
Mix the ingredients well and then leave the batter covered for 8 hours in a warm place.
Now mix the onion, green chillies, ginger, cashews and black pepper in a bowl and set aside.
Heat oil on a pan and pour a ladle of batter on to the pan spreading it in a large circle.
Now take some of the onion mixture and spread it on the top of the dosa.
Cook the dosa till it turns golden brown and crispy and serve hot.
appetizers, breakfast, dosa, onion, rava, recipe November 23, 2018 05:56
Author https://hungryforever.com/recipe/...
Share the recipe with your friends
No one has liked this recipe.
0 comments