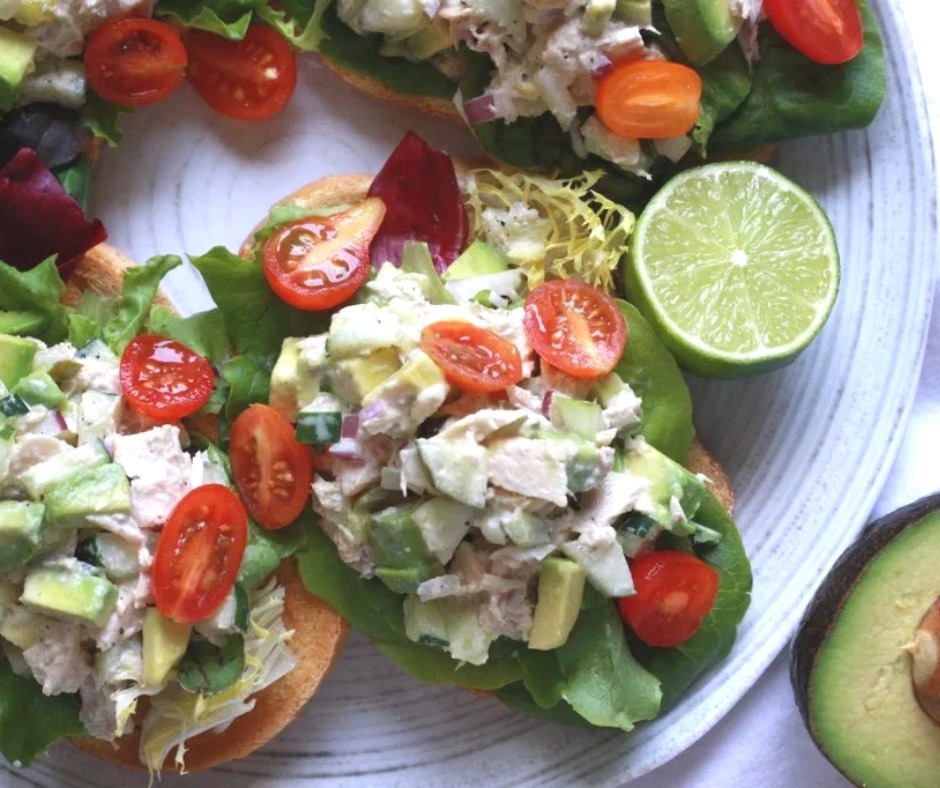 Ingredients
SALAD INGREDIENTS
1 6oz can solid white albacore tuna (in water, drained)
1 to 2 tbsp mayonnaise
1/2 cucumber, diced
2 tbsp red onion (or 1 small shallot), diced
1 to 2 tbsp dill pickle relish (not sweet)
ground black pepper
1/2 avocado, diced
1/2 cup cherry tomatoes, halved
1/2 of the juice from a small lime
sea salt to taste
SANDWICH INGREDIENTS
1 to 2 handfuls of lettuce
rustic baguette (halved and toasted) (or whatever type of bread you want)
1. In a bowl lightly stir all ingredients together. (Could also add any other veg you want such as diced red pepper, celery, etc.) Plate your bread and top with lettuce and then a scoop of the tuna salad.
main courses October 25, 2020 22:59
Share the recipe with your friends
No one has liked this recipe.
0 comments