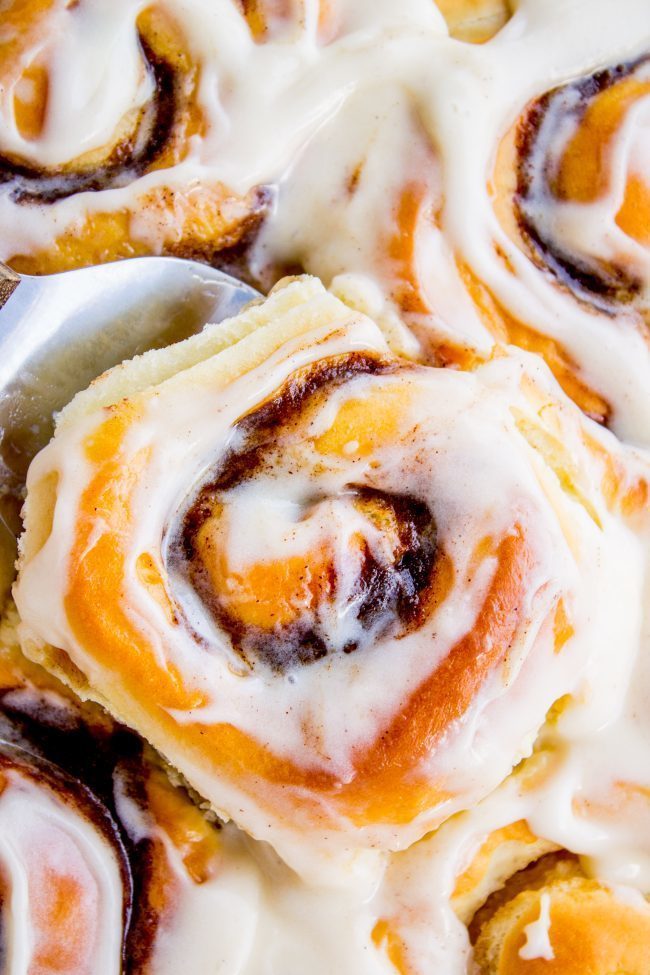 Ingredients
1 cup milk
3 eggs
1 tsp salt
1/2 cup white sugar
1/3 cup butter
4 1/2 cups all-purpose flour
1 1/2 tsp yeast
Filling

1/4 cup butter (melted)
1 cup brown sugar
1 tbsp ground cinnamon
1/2 cup raisins (optional)
1/3 cup chopped pecans (optional)
Glaze

1 cup powdered sugar
1 to 2 tbsp milk
1/2 tsp vanilla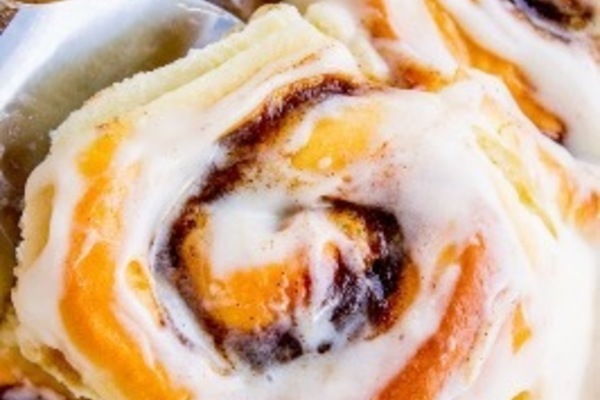 1. Put all dough ingredients in the order stated in your bread machine and set to the dough setting.
2. When the cycle is done, place dough onto a floured surface. Knead the dough for about one minute, then let it rest for another 15 mins.
3. Roll the dough into a 10x14 inch rectangle. Brush the dough with the melted butter to within one inch of the edges. Then sprinkle the brown sugar, cinnamon, raisins and chopped nuts evenly over the dough. Roll the dough up tightly on the long side and seal the seam.
4. Cut the dough into 12 or more equal pieces and place the pieces into greased baking dishes. I used a couple of dishes so I could freeze some. Cover the baking dishes and place what you want to freeze in your freezer and the remainder into your fridge overnight.
5. The next morning, preheat oven to 350 degrees F. Take the rolls out of the fridge and let stand at room temperature for 30 mins.
6. Bake the rolls for 25 mins or until golden. Meanwhile combine the icing ingredients and blend until smooth. If too thin or thick, add more powdered sugar or milk.
7. Cool the rolls in the pan for 15 mins, then drizzle them with the icing.
8. To use the frozen rolls, thaw on the counter for a few hours then put them in the fridge overnight and bake the next morning.
desserts December 31, 2019 18:10
Share the recipe with your friends
No one has liked this recipe.
0 comments