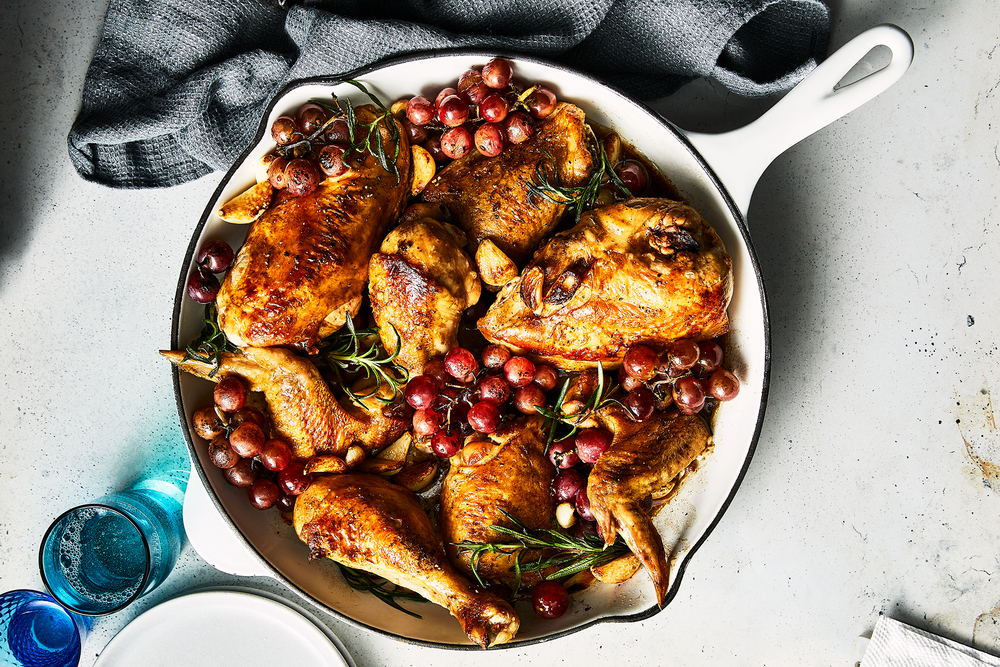 1 (4lb) whole chicken, cut into 8 pieces or just thighs and drumsticks
4 tsp salt
1/3 cup evo, divided
6 shallots peeled, halved through root end
1 med bunch red or green seedless grapes (about 2 cups)
15 garlic cloves
fresh rosemary or thyme
1/4 tsp black pepper
1. Preheat oven to 400F. Season chicken pieces with salt. Heat 1 1/2 tbsps oil in a large oven-proof skillet over med high. Add chicken pieces, skin side down, and cook undisturbed until skin is browned and crisp, about 10 mins. Remove chicken from skillet.
2. Add grapes, shallots, garlic cloves, and rosemary or thyme to skillet, stirring and scraping up any browned bits. Return chicken pieces to skillet, skin sides up, nestling between and atop grapes. Drizzle remaining oil. Put skillet in pre-heated oven for about 30 mins. Let chicken rest 10 mins; sprinkle with black pepper.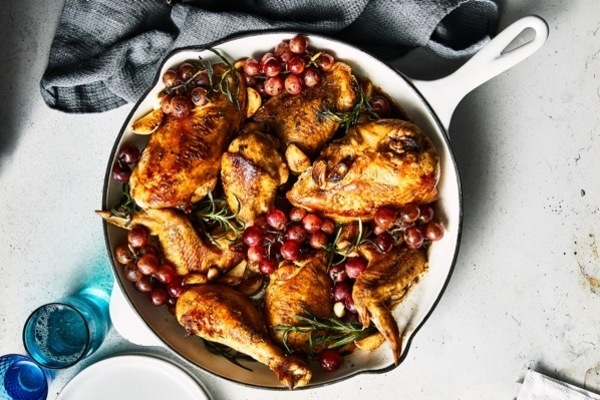 main courses June 04, 2022 19:20
Share the recipe with your friends
No one has liked this recipe.
0 comments