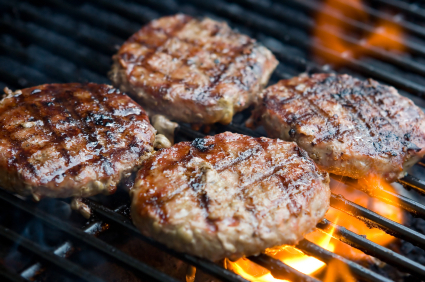 Video
2Lbs Ground Beef (Lean In Our Video)
1 Small Onion (Diced)
1 Tablespoon Worcestershire Sauce
1/2 Teaspoon Minced Garlic
1 Tablespoon Soy Sauce
3 Tablespoons Parmesan & Herb Seasoning
1 Teaspoon Pepper
1 Teaspoon Salt
1 Jar Cap
Prep. Time → 10 min
Cook Time → 12 min
1. In bowl with ground beef combine: Onion, Worcestershire Sauce, Garlic, Soy sauce, Parmesan and Herb seasoning, Pepper & Salt.
2. Add olive oil to a hot pan. As the pan is heating up, take your combined ingredients and add them into the jar cap. Push the beef mixture tight and to the sides insuring a circular shape.
3. Add burger paddies to the pan and cook 5 – 6 minutes per side. Serve on buns and a side of your choice!
main courses, meat, beef, viral menu, cooking, how-to, burgers, bbq burgers, perfect circle burgers October 04, 2011 00:16
Author viralmenu.com