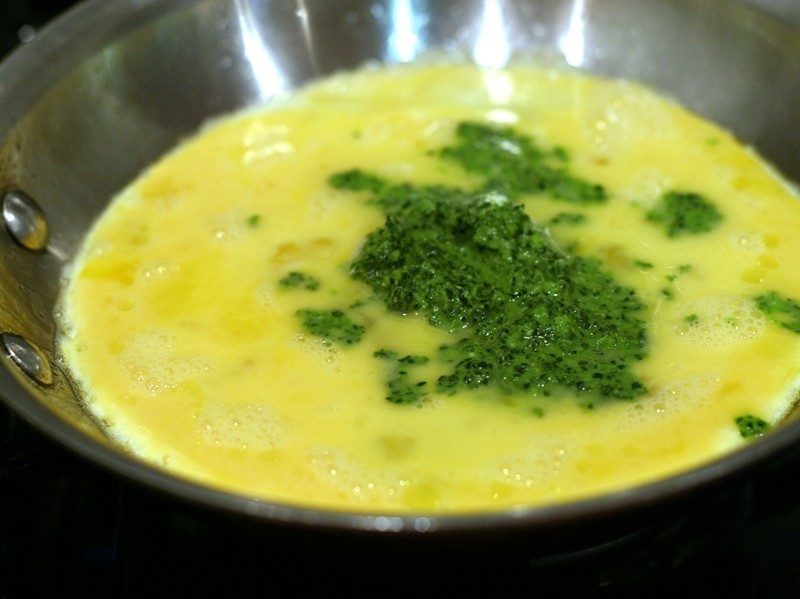 Ingredients
for 1 person.
2 Whites of an Egg.
1 Whole Egg.
1 teaspoon of Basil Pesto (I used the jarred Classico brand).
Pinch of Sea Salt.
1 small-medium size Whole Wheat Tortilla (or Whole Wheat Bread).
Bit of shredded Mozzarella Cheese.
1. Heat up the pan in Low-Med heat.
2. While that is warming up, get a bowl, crack two of the Eggs and remove the yolks. Then crack the third Egg and place the whites and it's yolk in to the mix.
3. Add in one teaspoon of Pesto in to the Egg mix along with a pinch of Sea Salt.
4. Mix it all up and place it in the pan.
5. Flip over the Eggs and as they are getting closer to being done, warm up the Tortilla. I use a microwave for 15 seconds for speed but heating it up in another pan with no oil is fine as well.
6. Once it's all cooked, place the eggs inside the Tortilla (or on Bread). Sprinkle some Mozzarella Cheese over it and serve.
main courses, basil, bread, cheese, easy, eggs, healthy, mozzarella, pesto, quick, sea salt, tortilla, vegetarian, whole wheat October 29, 2011 15:53