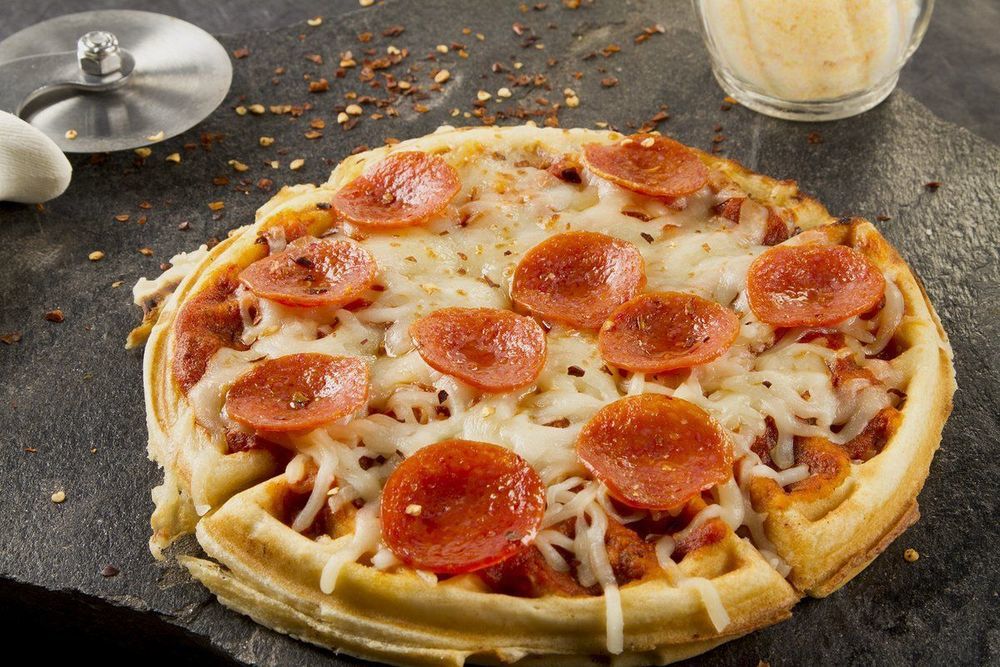 Ingredients
16.3 oz Pillsbury™ Grands!™ Flaky Layers refrigerated Original biscuits
8 slices mozzarella cheese
1/3 cup mini pepperoni slices
2 cups Muir Glen™ organic pizza sauce
Prep. Time → 30 min
Cook Time → 3 min
1. Spray waffle maker with cooking spray; heat waffle maker. 2
Separate dough into 8 biscuits. Cut slit on 1 side of each biscuit, forming a deep pocket. Place 1 slice of cheese into each pocket. Top cheese with 6 or 7 pepperoni slices. Press dough around edge to seal each biscuit.
Place 1 biscuit on center of waffle maker. Close lid; cook 3 minutes or until waffle is golden brown. Repeat with remaining filled biscuits. Serve with pizza sauce.
main courses, brunch, kids special, pizza, recipe, waffles March 21, 2018 09:14
Author https://hungryforever.com/recipe/...
Share the recipe with your friends
No one has liked this recipe.
0 comments