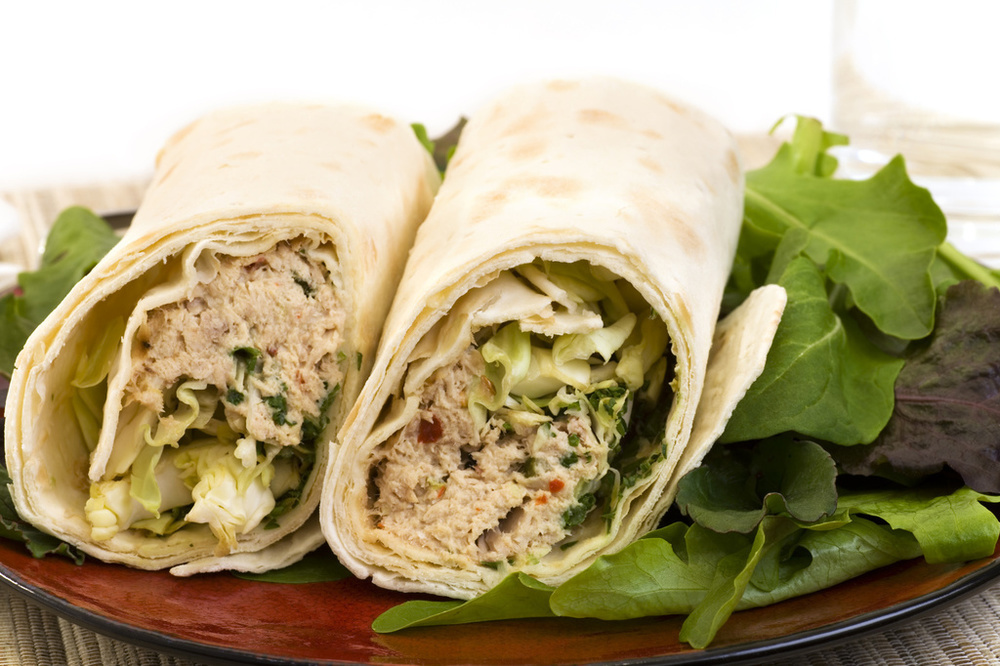 Ingredients
for 1 person.
I hope you do try this with Salmon because it tastes so much better than doing it with Tuna! However for those who do want to use Tuna instead, just swap out the Salmon.
1 Large Whole Wheat Tortilla (my favorite brand is La Real).
1 can of Salmon (Bumble Bee brand is always tasty).
2 pieces of a crispy fresh Green-Leaf Lettuce.
1-2 tablespoons of diced Tomatoes.
2-3 tablespoons of Lite-Mayonnaise.
1. Drain can of Salmon and in a small bowl mix in the Mayonnaise.
2. Heat one Tortilla in the microwave for about 15-30 seconds, depending on the power of your microwave. This is so that the Tortilla will be easier to roll at the end.
3. On the plate, lay out the Tortilla and place the Green-Leaf Lettuce on top of it.
4. Next, evenly spread out the Salmon mix on the Lettuce.
5. Sprinkle the diced Tomato over the Salmon.
6. Lastly, all you need to do is wrap it all up and eat up!
main courses, tomatoes, healthy, easy, quick, whole wheat, tortilla, salmon, lettuce, mayonnaise September 10, 2011 00:26
Author Alberto Rivera, my boyfriend.