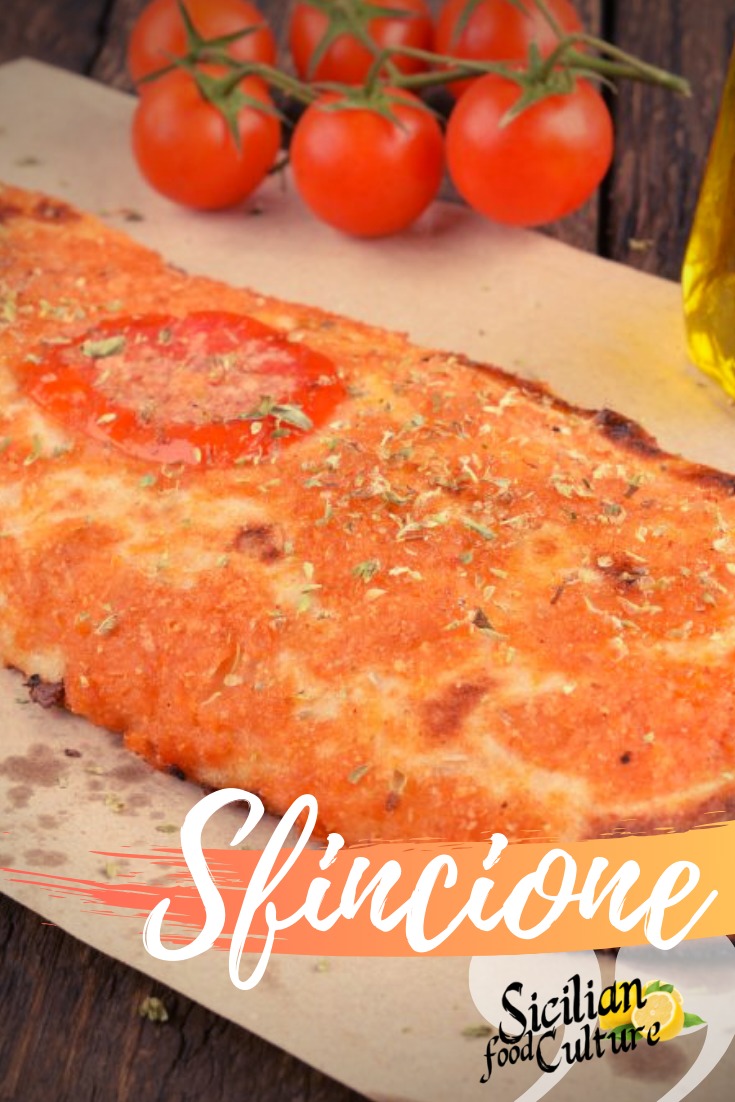 260ml Water
50gr Olive oil
5gr Fresh Yeast
Salt
Sugar
500gr Canned chopped Tomatoes
3 White onions
300gr Caciocavallo
100gr Pecorino
10 Anchovy fillets
50gr Breadcrumbs
50gr Tomato puree
1/2kg 00 Flour for pizza
Oregano
Prep. Time → 240 min
Cook Time → 30 min
1. Sift the flour and put it on your work surface. Try to give it the shape of a little mountain and make a well in the centre!
2. Mix the water (it needs to be slightly warm) with the yeast. When the yeast is perfectly dissolved, pour the mix on top of the flour mountain.
3. Start mixing the mixture, adding a little of olive oil, salt and if needed a bit more water. Turn the dough onto a lightly floured surface and knead for 10 minutes or until smooth and elastic. The mixture needs to be slightly sticky, fluffy and homogeneous.
4. Put the dough in a well-oiled bowl and with a knife make a cross on top of the dough. Cover with plastic wrap or a cloth and set aside in a warm, draught-free place to rise for 2 hours.
5. Cut the onions into small pieces, put them in a pan and cook them in a slow fire with a bit of olive oil. Add the tomato puree, chopped tomatoes, 3/4 anchovies, salt and pepper and cook them in a slow fire for 20 minutes – keep adding water if it gets too dry.
6. When the dough is ready (after 2 hours resting it should have double the size!), put it on a well-oiled baking tray; do not stretch and flatten too much the dough, like you'll do for a pizza – for the Sfincione the base is thicker!
7. Cut the caciocavallo cheese into small cubes and put it on top of the dough, pushing it a bit, and add the remaining anchovies. At the same time put the breadcrumbs on a pan with some oil and toast it for 1 minute or so.
8. Now is the time to cover the dough with the sauce that you prepared on point 5, and add on top some grated caciocavallo, grated pecorino, oregano, the previously toasted breadcrumbs and some olive oil. Let it rest 30 minutes and in the meanwhile preheat the oven at a temperature of 220°C.
9. Put the Sfincione on the oven for 20-30 minutes, and eat it while still hot!
italian, pizza, sicilian, tomato pie, sfincione July 06, 2019 18:04
Author https://sicilianfoodculture.com/recip...
Share the recipe with your friends
No one has liked this recipe.
0 comments