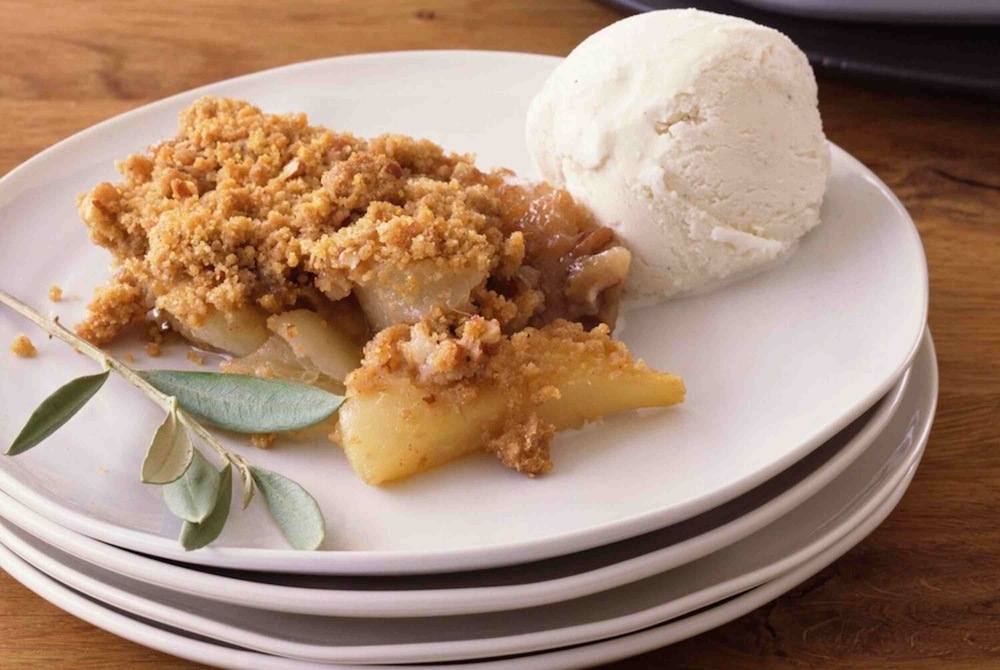 Ingredients
For the Apples

3/4 cup brown sugar
1/2 cup granulated sugar
5 - 6 large apples peeled and cut into chunks
1/4 tsp salt
1 tsp cinnamon
For the Topping

2/3 cup of oats
2/3 cup loosely packed brown sugar
1/4 cup flour
1/2 tsp cinnamon
3-4 tbsp softened butter
1 tsp vanilla extract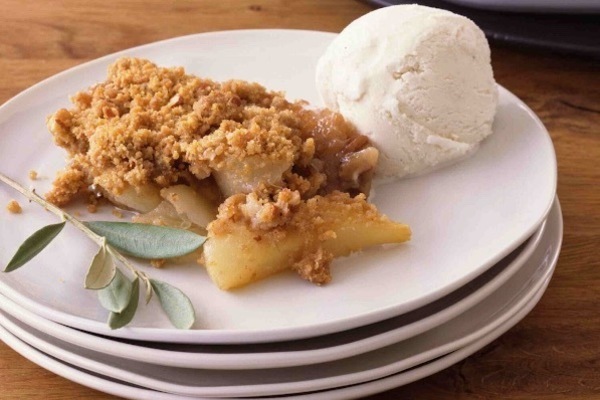 1. 1. In a mixing bowl, combine brown sugar, granulated sugar, apples, salt, and cinnamon. Spread onto bottom of slow cooker.
2. 2. Mix your crumble topping ingredients until it comes together. Sprinkle it over top of the apples. Cook on low for 4 hours, or high for 2 hours.
3. 3. Turn off heat and let sit, covered for one hour to let the caramel thicken.
4. 4. Serve with ice cream.
desserts October 11, 2018 17:06
Share the recipe with your friends
No one has liked this recipe.
0 comments