Ingredients
1 tsp each of paprika and ground cumin
1 tsp packed brown sugar
1/2 tsp each of salt, dry mustard and oregano
pinch each of chili powder and cayenne pepper
1 lb extra large peeled prawns
1 tbsp avocado oil (or veg oil)
Green beans (optional)
Lime wedges (optional)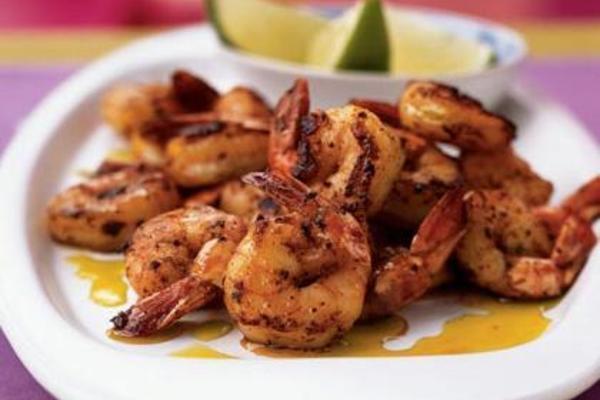 1. -In a large ziplock combine paprika, cumin, sugar, salt, mustard, oregano, chili powder and cayenne. Add prawns and green beans and toss to coat evenly. (Shrimp can be covered and refrigerated for up to 3 hours).
2. - In a non-stick skillet heat oil over med-high heat; stir-fry shrimp and beans until cooked through and no longer or shrimp will be tough (3-4 mins). Serve with lime wedges.
3. These are good to use in Shrimp Taco recipe
appetizers September 19, 2017 19:40
Author Tommy Cheung
Share the recipe with your friends
No one has liked this recipe.
0 comments