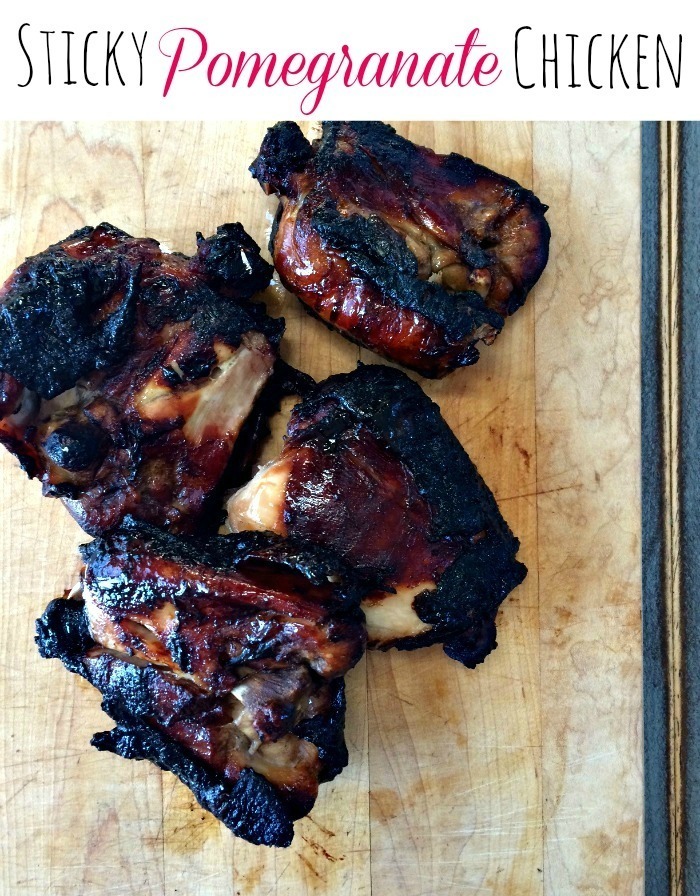 Ingredients
2 lbs chicken, I used bone in skin on thighs
1 cup low sodium soy sauce
1/2 cup pomegranate juice
1/2 cup sugar
1. Preheat your oven to 400 degrees.
2. Seriously line a roasting pan with foil - cover every inch. This dish gets messy and the foil will make for easy clean up.
3. In a sauce pan, simmer the soy sauce and juice over lower heat. Add in the sugar and stir until dissolved.
Put your chicken in the roasting pan and pour the juice over. Roast for 45 minutes, flip, and roast for an additional 45. Keep on eye on it at the end as it may get too charred for your taste. I pulled ours out after 30 minutes or so of additional roasting.
4. I served with brown rice and sugar snap peas!
main courses, chicken February 25, 2016 01:46
Author a-life-from-scratch.com/