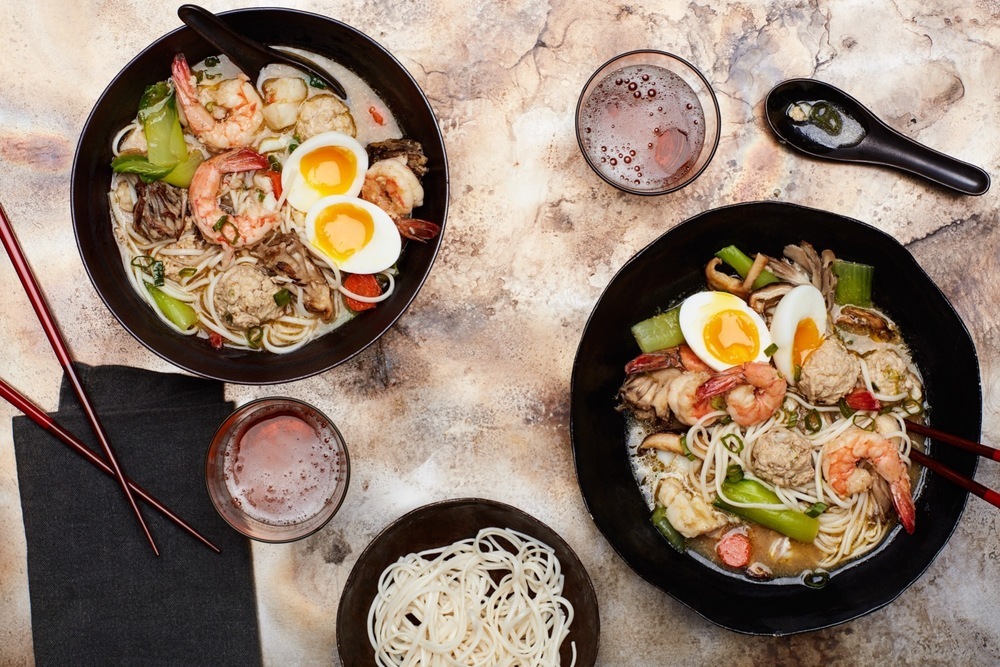 Ingredients
for 4 - 6 servings
8 oz udon noodles
3/4 tsp salt, divided
3 tbsp oil, divided
4-6 large eggs (optional)
8 oz sliced shiitake mushrooms
2 garlic cloves, finely chopped
1 tbsp finely chopped ginger (I use more)
2 tsp white miso paste
6 cups low-sodium chicken broth
1 tbsp low-sodium soy sauce
pinch of red pepper flakes
Chicken Meatballs with Ginger and Miso (recipe is in my cookbook)
1 med carrot, sliced into 1/4 inch coins
3/4 lb baby bok choy, trimmed, cut crosswise in 2 inch pieces (about 6 cups)
1 tbsp rice wine vinegar (optional)
16 oz peeled, deveined, tail-on large shrimp
2 tbsp sliced scallions
you can use any veggies you like broccoli would be good with this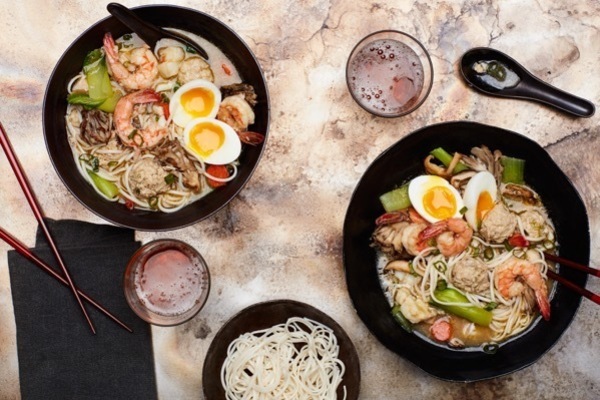 1. Cook udon in a med pot of boiling salted water according to package directions. Transfer udon to a colander to drain. Transfer udon to a bowl and toss with 1 tbsp oil.
2. Boil eggs to the consistency that you like. Peel and reserve.
3. Heat remaining 2 tbsp oil in a large pot over med-high heat. Sauté mushrooms and 1/4 tsp salt until lightly browned and moisture releases, about 5 mins. Stir in garlic and ginger; cook until fragrant, 30-60 seconds. Stir in miso, then add chicken broth. Stir in soy sauce, pinch of red pepper flakes and remaining 1/2 tsp salt. Cover, bring to a simmer, and cook 10 mins.
4. Add carrots, cover, and continue to simmer for 5 mins. Add meatballs and simmer for 5 mins.
5. Stir in bok choy and vinegar, if using. Add shrimp and cook, covered, until shrimp are pink and cooked through, about 3 mins more.
6. Place udon in bowls and divide stew in bowls over top. Slice eggs in half lengthwise and top each bowl with 2 halves. Sprinkle with scallions.
7. This one-pot stew is eaten by Japanese sumo wrestlers in training, it is hearty without being heavy.
Yummmmm
main courses February 27, 2019 18:54
Share the recipe with your friends
No one has liked this recipe.
0 comments