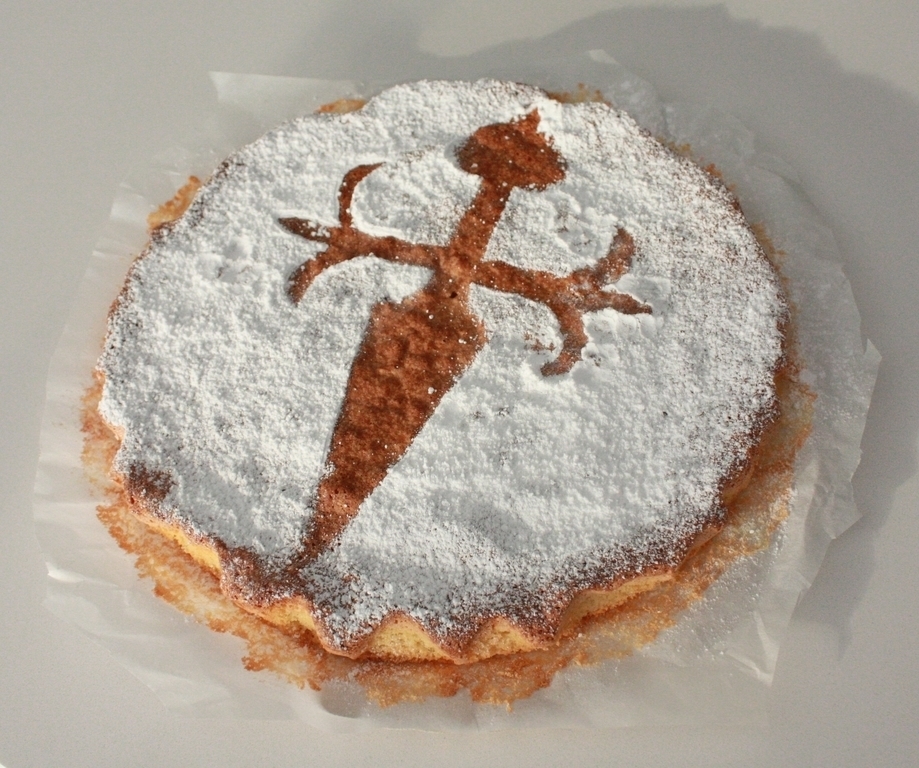 Ingredients
250 gr. almendra molida
250 gr. azúcar
5 huevo tamaño L
ralladura de limón
3 gr. canela en polvo
azúcar glass para decorar
cruz de santiago
Prep. Time → 20 min
Cook Time → 50 min
1. Precalentar el horno a 175° C.
2. - Tamizar la almendra molida.
3. - Poner en un bol el azúcar, la almendra molida, la canela y la ralladura de limón.
-Mezclar bien.
4. - Añadir los huevos y con una cuchara o una lengua de gato (espátula de goma
mezclar todo bien. No hay que batir.
5. - Encamisar el molde, debe ser rizado y bajo.
6. - Verter la mezcla en el molde y meter en el horno a 170° C, durante 50 minutos hasta que la superficie esté dorada.
7. - Recortar la Cruz de Santiago para decorar la tarta.
8. - Cuando esté horneada la tarta, dejar enfriar antes de desmoldar.
9. - Poner encima de la tarta la cruz y espolvorear por encima con azúcar glass.
10. * DECORACIONES *:
- Espolvorear azúcar glass con la Cruz de Santiago.
11. * PUNTOS CRÍTICOS *:
- Que no quede muy tostado.
- No batir los huevos.
desserts, postre tarta May 17, 2013 14:53
Share the recipe with your friends
No one has liked this recipe.
0 comments