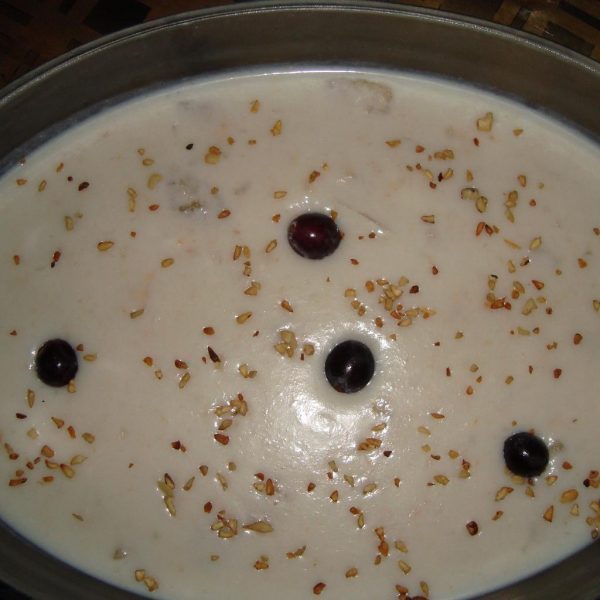 Ingredients
3 Tender Coconut
150 ml Milkmaid
1/2 ltr Milk
5 tbsp sugar
8 g China Grass/Agar-Agar
150 ml Tender Coconut Water
Prep. Time → 30 min
Cook Time → 30 min
1. Break the china grass into small pieces, and soak it in hot tender coconut water for some time.
Scrape the tender coconut meat, mix it in a little tender coconut water, and grind it in a mixer in pulse mode.Make sure that, you use only the thinner tender coconut meat.
Boil milk together with milkmaid(condensed milk) and sugar.
Meanwhile, boil the china grass mixture, until the china grass is dissolved well in the tender coconut water.(Do not over boil)
Immediately, add the milk and tender coconut paste to the china grass mixture, and mix well.
Pour it into a bowl, and let it cool.Once cooled, refrigerate for 1-2 hours.
desserts, coconut, dessert, pudding, recipe, sweet November 15, 2018 11:42
Author https://hungryforever.com/recipe/...
Share the recipe with your friends
No one has liked this recipe.
0 comments