3 egg yolks, 150 g of flour, 150 ml of yogurt, 100 g butter, 90 g sugar, 40 g of coconut, 70 g of corn starch (density), 2 teaspoons baking powder, sachet vanilla sugar, pinch of salt
Fruit: 600 g plums
Decoration : 3 egg whites 50 g sugar
Prep. Time → 15 min
Cook Time → 35 min
1. How to create fantastic fruity cake with plums look at this simple recipe. Maybe you look like a plain cake with plums, but it is actually very juicy, tasty cake. Magical things happen when you add a bunch of plums in a wonderful pastry, cake while bakes growing and plums are released in the middle of your sweet - sour juices. I recommend you make this cake while the season of fresh plums.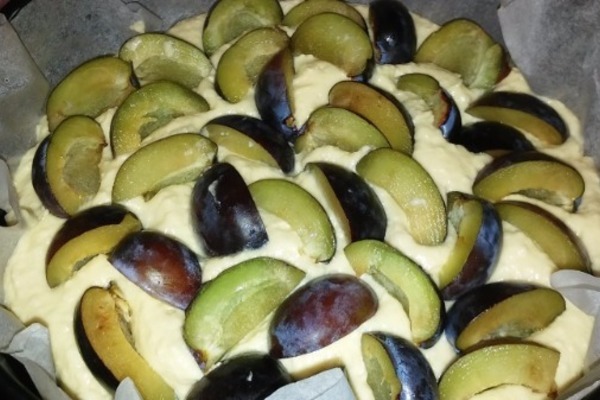 2. Preparation: Wash plums, dry, remove pitted, halved plums and cut each into four parts.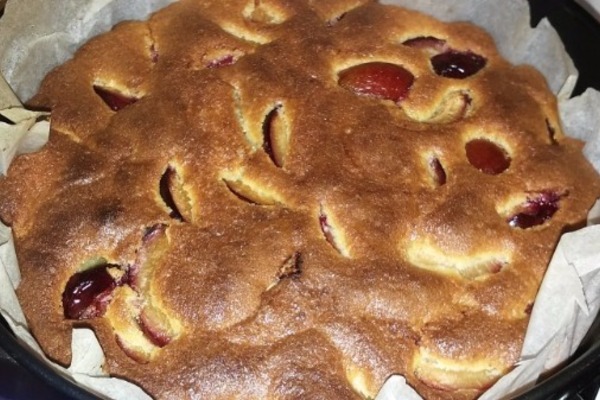 3. Whisk the egg yolks with the softened butter, sugar, vanilla sugar and pinch of salt. Mixer whisk a few minutes. Mix the flour, baking powder, cornstarch and coconut. The mixture of egg yolks alternately add flour and yogurt with dry ingredients. All mixed by hand, a wooden spoon or spatula to obtain a smooth mixture.
4. In a round cake pan of 26 cm put the baking paper. Extradite prepared dough in a baking dish and arrange the mixture over the plums. The cake is baked to put in preheated oven for about 35 minutes at 180 degrees.
When the cake baked, put slag from the white.
Whites egg whites with sugar, then put through the slag cakes. Restore cake in the oven a few minutes to get the golden egg white color, it would look beautiful.
The finished cake with plums leave to cool for a few hours at room temperature.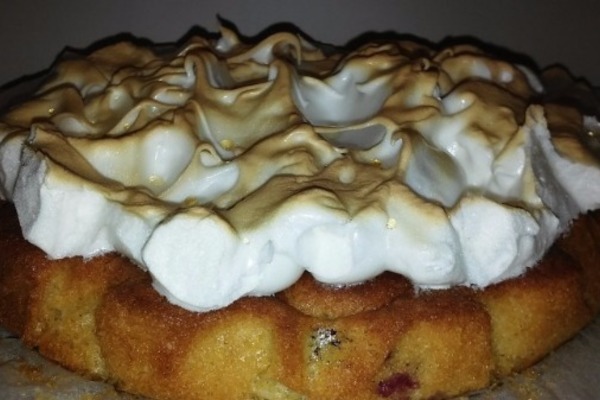 5. Cut cooled cake and serve. Enjoy!
desserts, cake of plum with yogurt recipe, plum cake easy recipe, best cakes with plums, fruit cake with plums and yoghurt July 31, 2016 09:18
Author receptikrofnepita.com/
Share the recipe with your friends
No one has liked this recipe.
0 comments