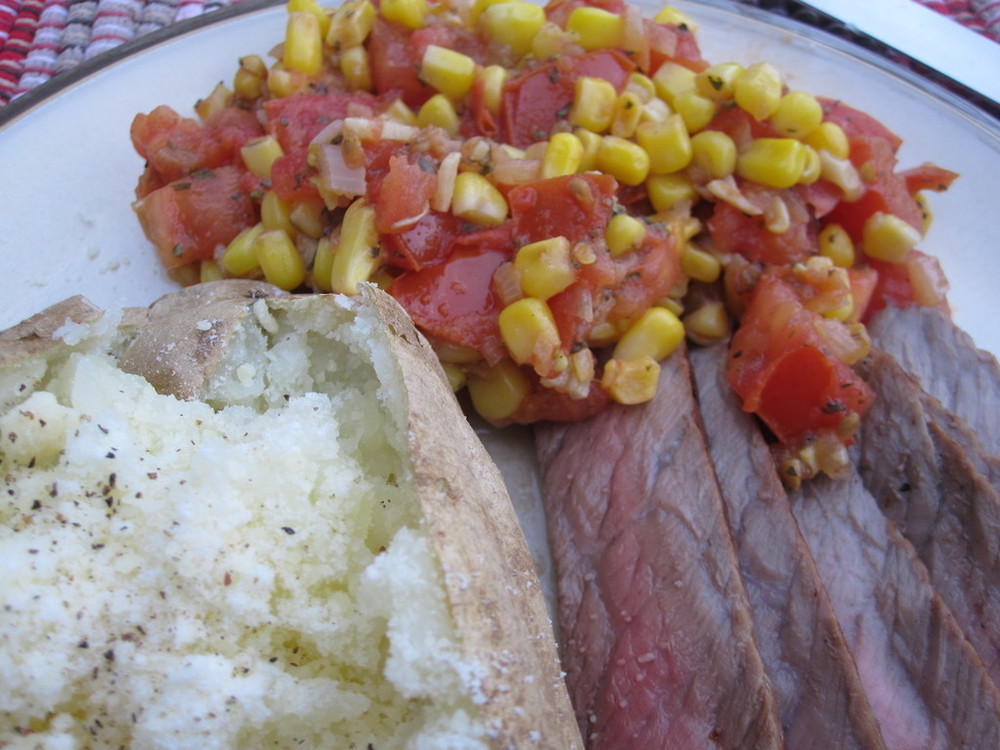 1 tablespoon olive oil
1/4 cup chopped shallots
2 garlic cloves, minced
2 cups fresh or frozen and thawed corn kernels
2 cups cherry tomatoes, quartered or 2 cups chopped larger tomatoes
1/4 cup chopped fresh basil
1 tablespoon cider vinegar
1/2 teaspoon salt
1. Heat a large cast-iron skillet over medium heat. Add oil to pan, swirling to coat.
2. Add shallots and garlic; sauté 1 minute.
3. Add corn; sauté 5 minutes or until corn is lightly browned.
4. Add tomatoes; sauté 2 minutes.
5. Remove from heat. Place corn mixture in a medium bowl; cool to room temperature.
6. Stir in basil, vinegar, and salt.
side dishes, corn, steak June 21, 2012 04:05
Author myrecipes.com/recipe/pan-r...
Share the recipe with your friends
No one has liked this recipe.
0 comments