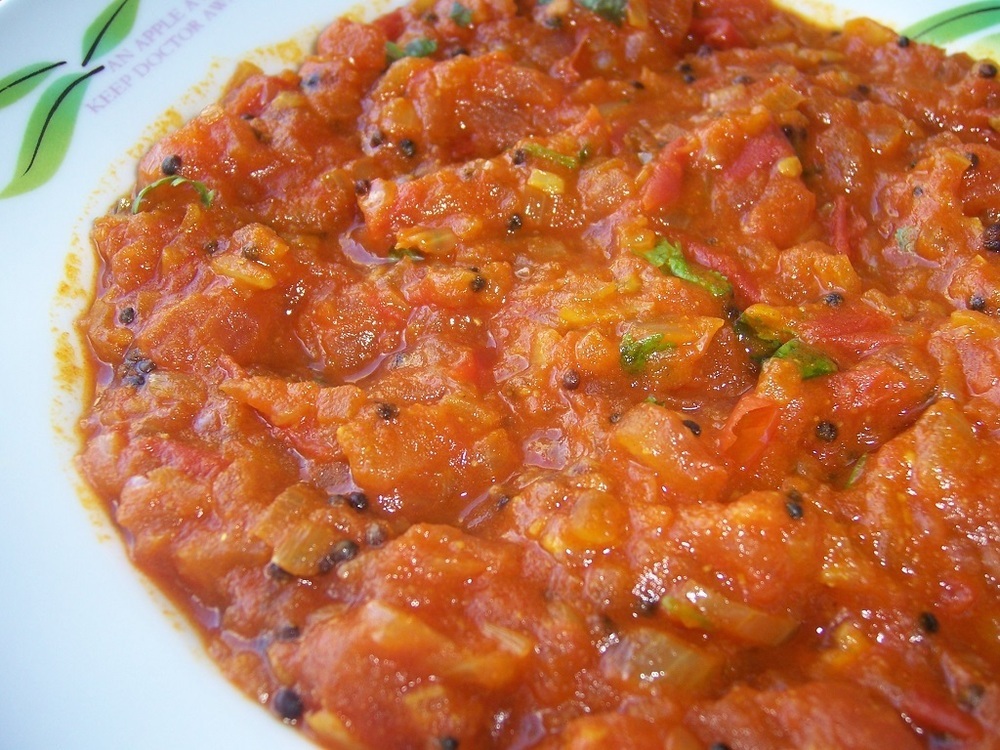 Ingredients
3 cups cherry tomatoes
1 tbsp cooking oil
Fenugreek seed
1/4 tsp Mustard seed seeds
1/2 tsp Asafoetida - a pinch
2 sprigs Curry Leaves
3-4 dried red chillies
1-2 tbsps crushed jaggery
1 tsp Salt
1 tbsp Rasam powder
2 cups Water
Prep. Time → 15 min
Cook Time → 20 min
1. Halve the cherry tomatoes. You can leave some of them whole if you wish.
Heat the oil in a heavy bottomed pan or kadai.
Add the fenugreek seeds, mustard seeds and curry leaves. Once the mustard seeds splutter, add the asafoetida and red chillies.
After sauteeing for few seconds, add the whole and chopped cherry tomatoes, salt, jaggery, rasam powder.
Add 1.5 cups water, cover and bring to a simmer.
Cook until the tomatoes are softened. Check for seasoning and adjust if required. The end taste must be a balance of spicy, salty and sweet.
Remove into a serving bowl and serve hot with steamed rice.
side dishes, gojju, recipe, sidedish, tomato February 28, 2019 10:53
Author https://hungryforever.com/recipe/...
Share the recipe with your friends
No one has liked this recipe.
0 comments