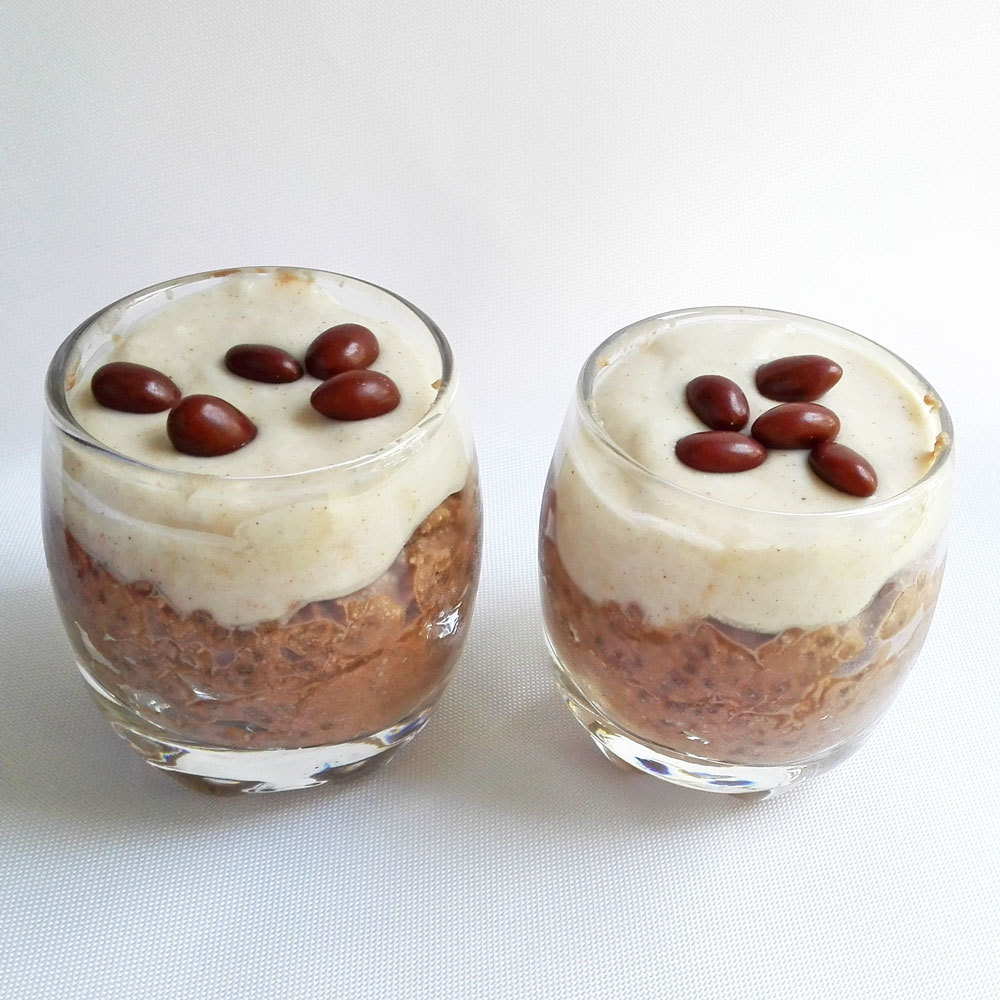 Ingredients
2/3 cup of coconut milk
1 tablespoon of chia seeds
1 tablespoon of cocoa or cacao powder
Sweetener of your choice
1. Pour the milk in a glass, cup or a jar, add the sweetener and the cocoa powder and mix everything well.
2. Then add the chia seeds and mix again.
3. Cover the glass or the jar and put it in the refrigerator for at least an hour.
desserts, chia, chocolate, coconut, dessert, pudding, raw, vegan, chia pudding January 06, 2017 21:53
Author MyHealthyDessert (myhealthydessert.com/vegan...)
Share the recipe with your friends
No one has liked this recipe.
0 comments