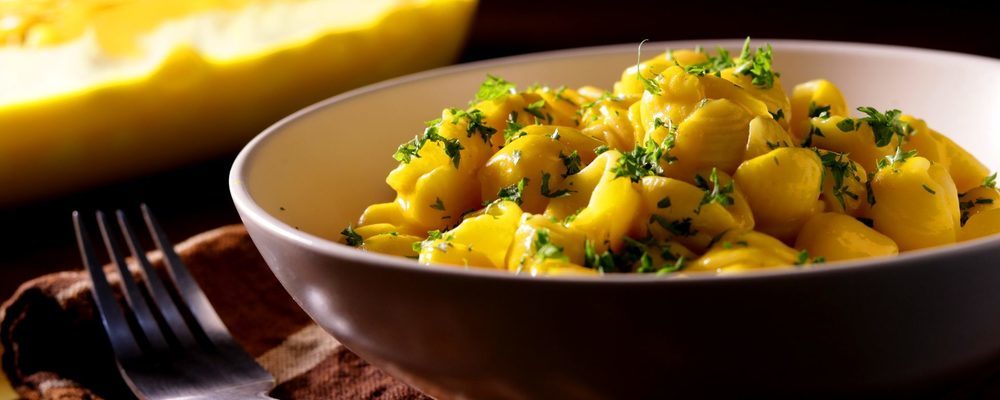 Ingredients
for 8 - 10 servings
500g/17.5oz squash, cut into 1" chunks
250ml/8.5fl oz vegetable stock
375ml/12.75fl oz fresh milk
500g/17.5oz uncooked gluten-free macaroni shells
½ tsp. cayenne pepper
½ tsp. nutmeg powder
½ tsp. salt
Parsley for garnish
You can Purchase all these Ingredients
In the U.K. from: Waitrose, Ocado, Asda, Tesco and other supermarket stores.
In the U.S.A from: Fresh Direct or Vons and other supermarket stores.
Prep. Time → 15 min
Cook Time → 15 min
1. Cook pasta according to package directions.
Combine milk, vegetable stock, and squash in a pot. Boil until squash is fork tender. Puree until free from lumps.
Season with salt, cayenne pepper, and nutmeg.
Drain the pasta and stir into the squash puree.
Garnish with chopped parsley.
main courses, dinner, gluten-free, lunch, mains, recipes, vegan, vegetarian September 21, 2017 12:45
Author mynutricounter.com/vegetar...
Share the recipe with your friends
No one has liked this recipe.
0 comments