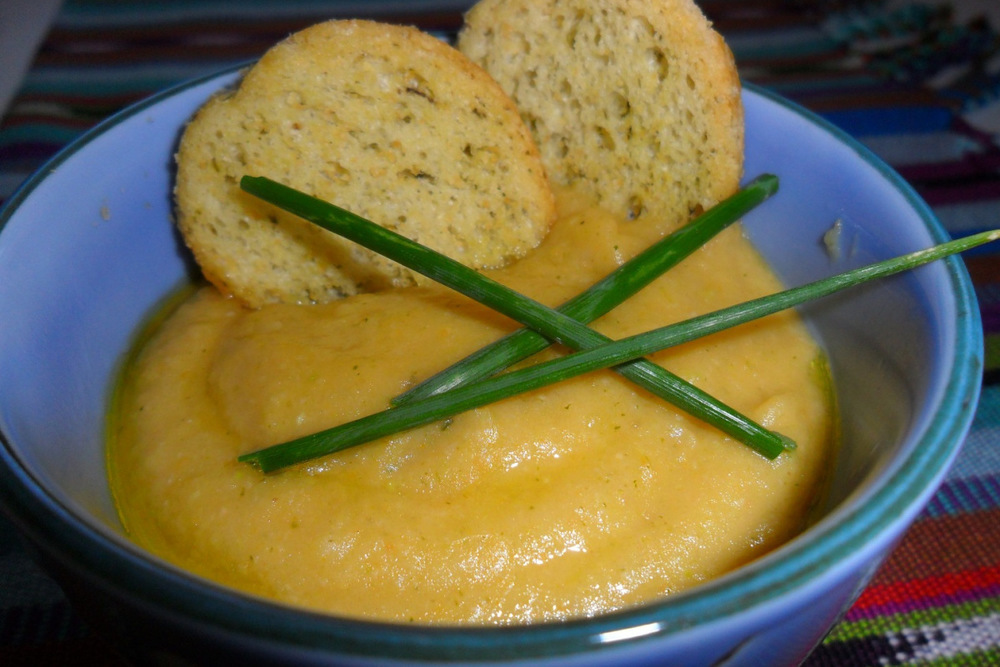 Ingredients
for 2 persone
200 gr di ceci secchi
250 gr. di zucchine
400 ml di brodo vegetale
2 scalogni piccoli
olio d'oliva
sale e pepe
6 crostini di pane
Directions
1. Mettere in ammollo i ceci la notte prima ( o comunque per almeno 12 ore).
2. In una casseruola, rosolare lo scalogno con un filo d'olio d'oliva.
3. Aggiungere i ceci e portarli a cottura (impiegano generalmente circa 50 minuti) con il brodo vegetale.
4. Farli dunque cuocere per 40 minuti e poi unire le zucchine tagliate in grossi pezzi. Ultimare la cottura.
5. Salare e pepare a piacere.
6. Con il mini pimer ridurre ad una crema liscia ed omogenea.
7. A questo punto tostare i crostini in una padella con un po' d'olio d'oliva ed un pizzico di sale.
starters, glutenfree, nichelfree, zuppe October 28, 2017 07:18
Author https://cucchiarando.wordpress.com/20...
Share the recipe with your friends
No one has liked this recipe.
0 comments