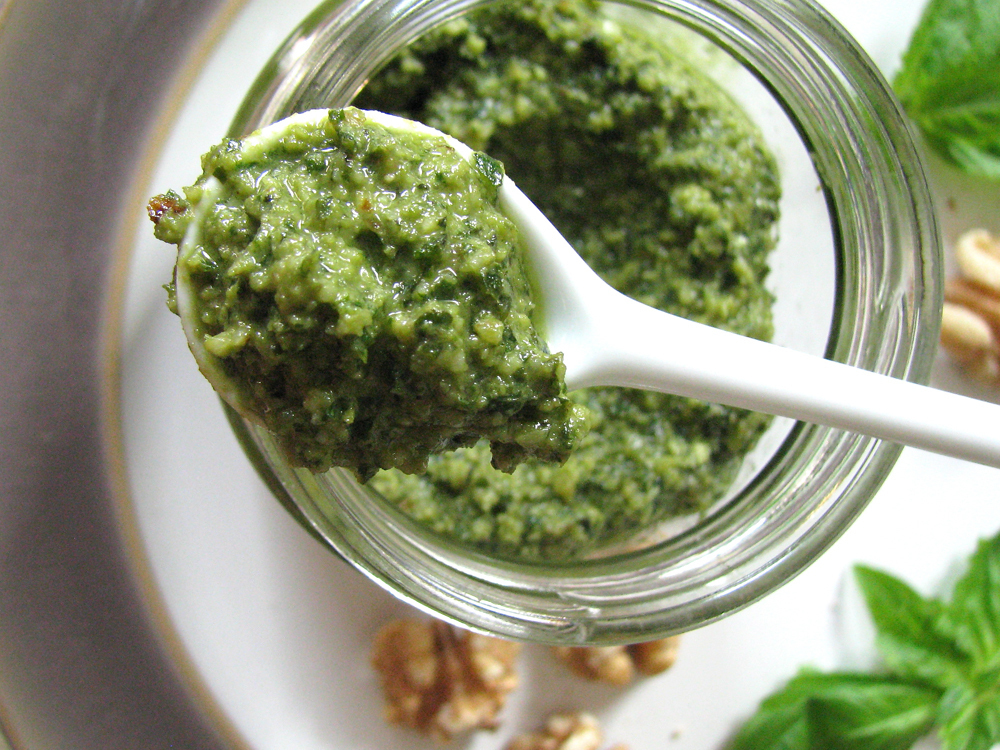 Ingredients
1/2 cup walnut halves
2 cups tightly packed basil leaves
2 large garlic cloves, peeled and coarsely chopped
1/4 cup freshly grated pecorino romano cheese
scant 1 Tbsp freshly squeezed lemon juice
1/4 cup extra virgin olive oil
Kosher salt and freshly ground black pepper, to taste
Directions
1. Place walnut halves in the bowl of a food processor (I used my 14-cup bowl). Process until finely chopped.
2. Add in the basil leaves and garlic cloves. Pulse until incorporated and no large pieces of garlic remain.
3. Pulse in the lemon juice and grated cheese.
4. With the lid on and motor running, stream in the olive oil.
5. Season to taste with salt and pepper.
condiment October 21, 2011 05:04
Author healthyfoodforliving.com/?...
Share the recipe with your friends
No one has liked this recipe.
0 comments